Harry Potter returns to Hogwarts: cast reunion for the twentieth anniversary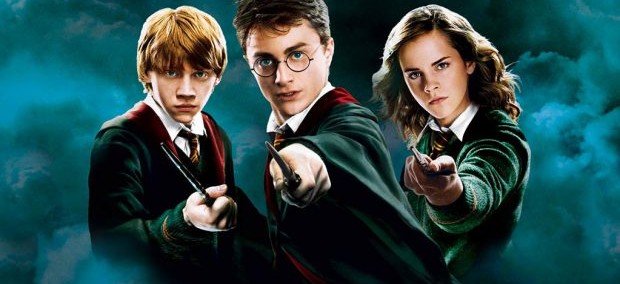 Harry Potter, Hermione Granger and Ron Weasley return to Hogwarts : on the occasion of the twentieth anniversary of release of the first film (it was 16 November 2001, to be precise), WanerMedia organized a reunion of the cast of what was at the time one of the film franchises of most successful film history. The reunion will be a kind of show in which the actors will talk about that period and share stories and anecdotes: a bit like what happened for the one of Friends last spring, so to speak. It will be available on HBO Max starting January 1st 2022. In addition to the three mentioned above, there will be many actors, directors and producers who will take part in the initiative. Among those expressly mentioned by the production stand out:
Daniel Radcliffe (Harry Potter)
Emma Watson (Hermione)
Rupert Grint (Ron)
Helena Bonham Carter (Bellatrix)
Robbie Coltrane (Hagrid)
Ralph Fiennes (Voldemort)
Jason Isaacs (Lucius Malfoy)
Gary Oldman (Sirius Black)
Imelda Staunton (Umbridge)
Tom Felton (Draco Malfoy)
James and Oliver Phelps (Weasley twins)
Mark Williams ( Arthur Weasley)
Bonnie Wright (Ginny Weasley)
Alfred Enoch (Dean Thomas)
Matthew Lewis (Neville)
Evanna Lynch (Luna Lovegood)
Ian Hart (Professor Raptor)
Chris Columbus (director of the first two films, producer for the third)
Impossible not to notice the absence of JK Rowling , the English writer from which the entire Harry Potter universe was born. The press release does not mention it, and even from its official channels all is silent. But it is impossible not to think about the controversy that arose on Twitter on some of his posts, judged by some transphobics, which ended up involving several members of the cast. We await, without too much confidence, official statements.
They're back …

See Daniel Radcliffe, Rupert Grint and Emma Watson reunite on 1st January 2022 for a very special show, celebrating the first film's 20 th anniversary ✨

Find out all you need to know here: https: //t.co/va3u6XtB4T pic.twitter.com/OxsZ1I872 p

– Wizarding World (@wizardingworld) November 16, 2021
The special will be set precisely … At Hogwarts – more precisely at Warner Bros. Studio Tour London – The Making of Harry Potter , visitable attraction where they were recreated, or better preserved, the sets used to shoot the films at the time. The official title of the show will be Harry Potter 20 th Anniversary: ​​Return to Hogwarts . We have no information on how it will be possible to watch it from Italy, given that HBO Max is not available here, but agreements with local services are very likely as has already happened in the past (see precisely the reunion of Friends on NOW).