HTC Vive Focus 3, mega software update: Wi-Fi 6E and quadrupled area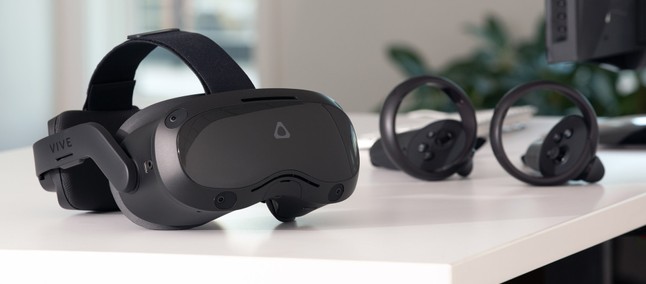 HTC Vive Focus 3 has started to receive a software update a few hours ago that unlocks an important amount of features – including hardware, such as support for Wi-Fi 6E. The Taiwanese company explained that this functionality had been secretly integrated into the headset from the very beginning of development.
Although looking at the name it seems that these are a relatively minor update compared to Wi-Fi 6, in reality things change drastically, because in addition to the traditional two bands of 2.4 GHz and 5 GHz, a third one is added, precisely around 6 GHz. In a nutshell, like anticipates HTC, this will lead to a drastic increase in maximum speeds, an equally important reduction in latency .
At the moment the technology is still very young, and there are few devices on the market able to exploit this third band . You need bloated wallets to afford even a Wi-Fi 6E router, but after all, the Vive Focus 3 is a top-of-the-range viewer – let's say that it is mainly aimed at companies, which, as you can imagine, have budgets (and needs, God forbid) ) definitely different from those of normal private users.
We're launching with new features for Focus 3, including WiFi 6E, 1000 sqm + tracking space, map sharing and more!

All the LBE companies who have asked us for these will be super happy! https: //t.co/ lmTT7G7DXx

– Shen Ye (@shen) November 11, 2021
The other big news is hidden behind a rather cryptic acronym, LBE or Location Based Entertainment: concretely, it means that the game area where headset tracking is supported has more than quadrupled – from 15 x 15 meters to 33 x 33 , equal to four tennis courts. This is excellent news for VR arcades, which will also be able to virtually delimit the area as they see fit, drawing virtual polygons in fact (the procedure will only have to be done once). And Map Sharing also debuts, which allows you to track multiple users in the same shared space with great precision. This will allow for much more tempting collaborative experiences than in the past (think for example of a cooperative shooter game).
The update also includes:
VO: Visual Odometry – allows you to skip the initial calibration process which usually takes 5 minutes
LBE Hybrid Mode – a 6DoF tracking system that uses both VO and LBE data
Space Calibrator – ensures much more accurate tracking of objects and external accessories, such as a tennis racket or a model gun.