Huawei and WWF in defense of protected oases with Guardians of Nature: first assessment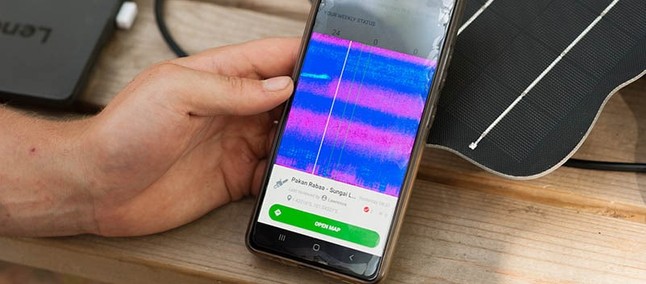 WWF Italy and Huawei presented in the past few hours, at the Cratere degli Astroni Nature Reserve in Naples, the first findings collected thanks to the joint project "Guardians of Nature" to safeguard the biodiversity of some of the State Nature Reserves managed by the association through the use of devices, Cloud and Artificial Intelligence, according to the model created in collaboration with the partner Rainforest Connection technician.
Although still in the experimental phase, after only three months of activity, the network of devices installed at the WWF Oasis and Natural Reserves of the State of Astroni, Burano and Orbetello , collected over 300. 000 audio recordings and sent over 1000 reports in real time of Fr. possible illegal activities, generated by the automatic sound recognition system based on Artificial Intelligence.

Following these alerts, there were more than 15 verification undertaken including a blitz by the Provincial Police of the Metropolitan City of Naples who, accompanied by the WWF guards inside the Oasi Cratere degli Astroni, carried out the seizure of an illegal sound system for the capture of wildlife, identified thanks to the sensors installed inside the Nature Reserve.
This is just one example of how technology can significantly contribute to countering a range of illegal activities to the detriment of nature, including poaching and logging, by providing useful data and producing noteworthy results.

Le over 300. 000 audio recordings from the Oases involved Department of Earth and Environmental Sciences of the University of Pavia.
The initiative envisaged the installation, between August and September, in the three pilot sites, and progressively in other 9 Oases located throughout Italy, of two types of devices: so-called "Guardians of Nature" are able to record sounds up to 3 km away and send real-time alarms to WWF guards ; those called "Edge Audiomoth" instead work offline, storing the sounds of these ecosystems in order to subsequently conduct studies aimed at the study and conservation of biodiversity.
"Guardians of Nature" is inserted as part of TECH4ALL, Huawei's global program that places technology at the service of the environment and people with numerous projects carried out around the world together with local and international partners with the aim of promoting the conservation of nature and 'digital inclusion.