Hyundai IONIQ 5, the sports version N takes to the track at the Nurburgring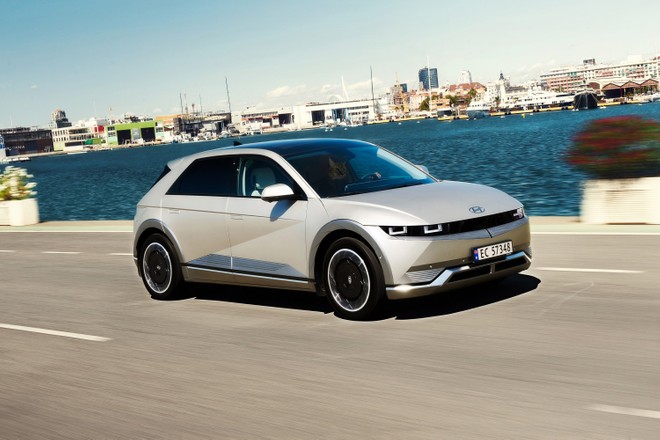 The Hyundai IONIQ 5 will also be offered in a sportier version N . A model that had recently been intercepted on the road during some tests. This car has now also been spotted on the legendary track of the Nurburgring , a place perfect for a car manufacturer to fine-tune the set-up of sports models.
DEBUT IN 2022
Spy photos show a car very similar to the one already seen a few weeks ago. Aesthetically, there are not many differences with the "classic" model currently on sale. If you look closely, however, you will notice a lower ground clearance, low profile tires and minor adjustments to the wheel arches. The alloy wheels also have a different design than those proposed today with the car.
Being a model N, a special aerodynamic kit will probably be developed . However, Hyundai will have to work well not to compromise efficiency which is a very important aspect for the electric. It will therefore be very interesting to understand which path the designers of the Korean car manufacturer will follow.
In addition to the lowered suspension, it is possible that Hyundai has modified the suspension and steering to be able to handle the greater exuberance of this version of the IONIQ 5. And speaking of the powertrain, there should be no particular surprises. It would not be strange, in fact, to find the powertrain of the KIA EV6 GT . This would mean having a double electric motor, therefore also four-wheel drive, capable of delivering a total of 430 kW with 740 Nm of torque .
The KIA model accelerates from 0 to 100 km / h in 3.5 seconds. The IONIQ 5, if it has this powertrain, should offer very similar performance. The spy photos do not show in detail the interior which will certainly be customized on the production model to accentuate its sporty look. We can easily find sports seats, carbon finishes and new colors. When could the Hyundai IONIQ 5 N arrive? The sportswoman will probably be unveiled in the course of 2022 . All that remains is to wait for the arrival of further information on its development.
VIDEO