Iceland makes the metaverse to Facebook
{ogimage}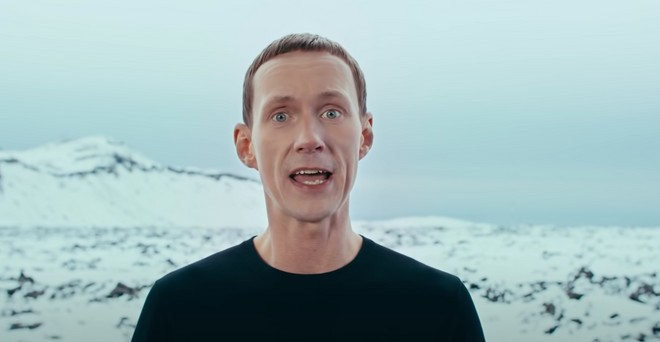 Other than Metaverse, the best experience you can live is called Icelandverse , and unlike than Zuckerberg's is … true. The idea of ​​doing the (meta) towards the social platform came to Inspired by Iceland, a public-private tourism promotion company that in a video published on YouTube takes its cue from the virtual world on which Facebook Meta intends to aim for the future for invite travelers to the land of ice .


The clip is brilliant:
Mark Zuckerberg
Zack Mossbergsson wears the sweater to choker for special occasions to illustrate the ambitious project. After all, he is the Chief Visionary Officer of Icelandverse, and
his approach is decidedly revolutionary
. "
I'll show you how to connect our world without being super weird
": and there it is, the real world, out the window. It's called Icelandverse, "
improved real reality without silly looking headsets
", where"
everything is real
"- and where even the water is wet, and where you can see the Northern Lights with your own eyes, the huge waterfalls, touch volcanic rocks, look (at a safe distance) the geysers and bird watching.
Join us today, or tomorrow, or whenever you like. We are very easy going.
The video, as well as being funny, brings with it several messages: first of all it wants to promote tourism in a country that bases a large part of its economy on this, with a decrease in visits never recorded until now due to the coronavirus.

Item
01 Nov
Another discourse is the good-natured mockery towards Meta's metaverse, virtual world within which there will be room only for our digital alter ego who will in turn only be able to connect with other digital alter egos. And if instead of a virtual environment, where everything is fictitious and to experience it you need stupid-looking viewers we would rather not decide to open our eyes to enjoy what surrounds us ? Maybe spending a day at the Blue Lagoon, just to meet the kind invitation of Zack Mossbergsson.