Iliad over 8 million customers, only fiber is missing
Iliad over 8 million customers, only fiber is missing
16 November 2021 27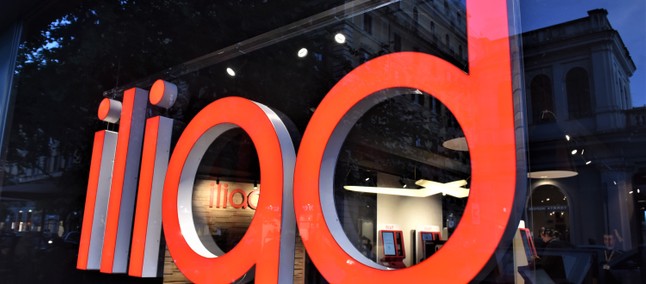 Iliad has just exceeded 8 million customers . The fourth Italian mobile operator confirmed that at the end of September it broke its umpteenth record, especially if we consider that in June there were still 7.4 million and 6.8 million in the same period last year.
Specifically in the third quarter of 2021 beyond 345 thousand more customers contributed to the growth of market share which today stands at 10, 5% . In more than twelve months, according to the latest Agcom report, it has gained more than 2% in the human SIM segment, while TIM, Vodafone and above all WindTre have lost customers. Consequently, Iliad's quarterly turnover, equal to 207 million euros, is grown (compared to 2020) of 21% in the 3rd quarter and of 22, 1% in the first 9 months of 2021.
On the strength of these results, Iliad reiterated its intention not to give up on the development front. On the one hand is preparing to launch its fixed network services and to this point one would think they will arrive in 2022, unless a flash campaign before Christmas. On the other hand, it is continuing " to rapidly develop its latest generation mobile network throughout the country ". Today there is talk of more than 8. 200 active sites, in line with the annual target of 8. 500.
"The iliad distribution network is also constantly expanding, which currently counts 23 Flagship Store, more than 1. 500 Simbox disseminated at iliad Corners and large retailers, as well as 450 iliad Point in newsstands and tobacconists, and more than 2. 000 iliad Express at supermarkets, large distribution and BookStore ", points out the operator.
At Group level, Iliad recorded a turnover of 1, 91 billions of euros in the quarter with an increase of 34, 6% compared to 2020. The leap forward is mainly due to the consolidation of Play in Poland, the good results of Free in France and iliad in Italy. " The Group's turnover for the first 9 months of the year is 5, 63 billions of euros, up by 34, 0% ", concludes Iliad. " The iliad Group currently has 40, 8 million users in Europe, of which 33, 7 million mobile users and 7.1 million users for fixed network services ".