INCASTRATI, the first series by Ficarra & Picone on Netflix from January 1, 2022
INCASTRATI, the first series by Ficarra & Picone on Netflix from 1st January 2022
19 November 2021 1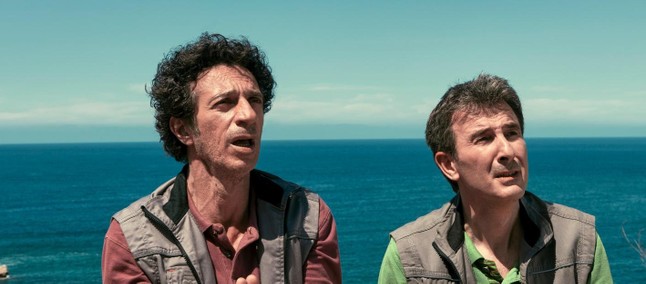 The two famous Italian comedians Ficarra & Picone are preparing to debut in the world of TV series with an all-Italian production for the streaming giant Netflix. A murder, two friends who have come to the wrong place at the wrong time and many misunderstandings that will lead them into surreal situations. This is the mix of ingredients, between comedy and crime, of the new Italian series INCASTRATI, which will be available from January 1st 2022 in all Countries where the service is active.
Written, directed and interpreted by Salvo Ficarra and Valentino Picone, who for the first time try their hand at seriality, INCASTRATI is produced by Attilio De Razza for Tramp Limited and is shot entirely in Sicily. Here is the official synopsis.
INCASTRATI is a comedy series in 6 episodes which, through the language and irony typical of Ficarra & Picone, tells, in perfect comedy style of misunderstandings, a criminal story. At the center of the story are two friends who remain involved in the events of an excellent murder. Trying to escape from the crime scene, the two get more and more into trouble in a crescendo of events that will even lead them to have to deal with the mafia.

Curiosity 23 Oct
In the cast, in addition to Salvo Ficarra (Salvo) and Valentino Picone (Valentino), Marianna di Martino (Agata Scalia), Anna Favella (Ester), Tony Sperandeo (Tonino Macaluso , called "Cosa Usile"), Maurizio Marchetti (Goalkeeper Martorana), Mary Cipolla (Mrs. Antonietta), Domenico Centamore (Don Lorenzo, called "Primo Sale") and Sergio Friscia (Sergione). The series also sees among the writers Fabrizio Testini, Leonardo Fasoli, Maddalena Ravagli. Among the producers Nicola Picone for Tramp Limited.
VIDEO ANNOUNCEMENT