iOS 15.2, the latest beta allows for manual search for strangers AirTags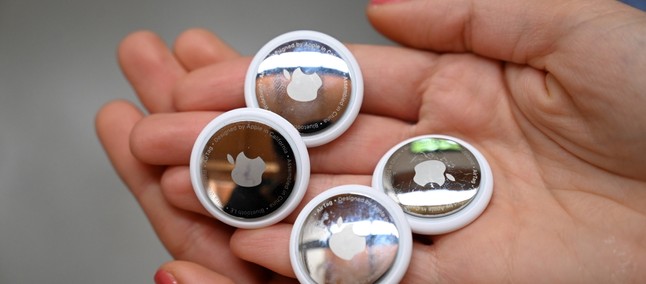 Among the features added to the second iOS beta 15. 2 there is also a new option in the Where is app that allows you to manually scan the environment around the search for AirTags and other tracking devices , registered on the "Apple Find My" network, which someone could use to find us.
This function, called "Objects that can track me" is accessible using a new item in the "Objects" tab in the Dov'è app, immediately after the list of your registered devices.
Once the link is clicked, a page will be shown explaining how any objects can be detected:
When you believe that a nearby object is being used to track your location, you can detect it. Objects can only be detected if they are not in the vicinity of the owner's device, up to a range of 50 meters. In some cases, it may take 15 extra minutes.
Clicking on "Search" will start the scan and the app will indicate, if necessary, if there are devices in the vicinity that are not owned by the user but have the Apple's tracking technology enabled. Once detected, the app allows you to play it, view information and provide instructions on how to disable it.
Alternatively, there is also an option "Help return lost items" which can be used in case there are accidentally finished objects in the vicinity of the 'user. This function replaces the previous text "Identify object found".
The AirTags, remember, are trackers designed to allow you to track various objects in case of loss or theft. This new feature further increases the security features that had shown some limitations in the launch phase. Following the availability, Apple had implemented a first series of countermeasures by decreasing the time needed to detect a foreign AirTag from three days to 8 – 24 hours. Apple also announced in recent months that it is developing an app to alert Android users to the presence of unwanted trackers. The arrival is expected by the end of the year.
Obviously, as this new feature is within a beta version of iOS, there is always the possibility that it can be changed or removed before the stable version is released.