James Webb telescope still a delay! Launch no earlier than December 22nd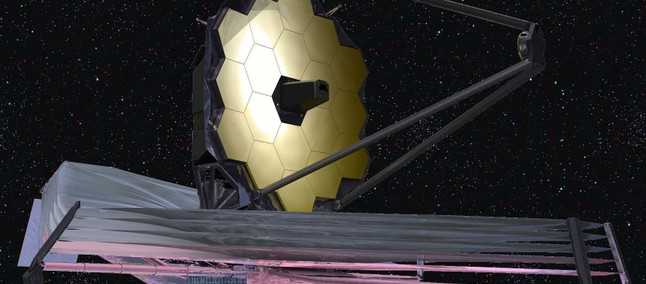 The launch of the brand new James Webb Space Telescope seems almost haunted, and although it is now around the corner it is recent news that yet another delay has been accumulated . This time we are only talking about a few days but once again they confirm to us how delicate the instrumentation is and needs to be handled with care.
expected launch on 18 December aboard an Ariane 5 rocket from the Kourou site, French Guiana, will be held the 22 December following a small accident which occurred during the preparation operations.
What happened this time? NASA explained it in a note on the official website and we summarize it here. As the technicians prepared to attach the telescope to the launch vehicle adapter, an essential component for integrating the precious cargo with the upper stage, an unidentified clamp detached itself causing an abnormal vibration that was clearly perceived by the technicians. jobs.

Technology 04 Nov

Item 25 Oct
As explained earlier, the James Webb's orbital position will make maintenance work on site very difficult, so the goal is to be sure everything will run smoothly. Based on this premise it was necessary to launch an in-depth investigation to determine if the accident was able to damage any component, therefore the current week will be used for this purpose and the results will be shared by Sunday. Hopefully the date of 22 December can be confirmed, but considering the many vicissitudes it is mandatory to use the conditional.
The path of the James Weeb was really intricate and we must to think that the first plans of realization date back to the distant 1996. Initial forecasts spoke of a possible launch in 2007 and the planned budget was 1 billion dollars. In the end, the money spent was 9.7 billion and with the 2022 at the gates there are still doubts about the departure date.