Kalashnikov targets electric cars: two models on the way?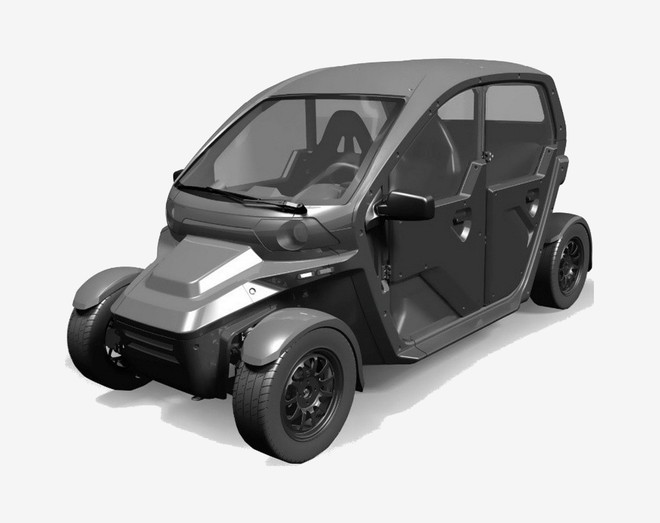 When you hear about Kalashnikov you immediately think of legendary AK rifle – . Yet, perhaps not everyone remembers that the Russian company has also been engaged in the electric car sector for some time. In 2018, in fact, he had shown the prototype of a particular battery-powered car that was characterized by the retro design inspired by that of a Soviet car, the Izh 2125 "Kombi" of 1973.
Shortly thereafter, Kalashnikov also introduced the electric prototype Izh UV-4 which in the 2019 was also proposed in a taxi variant. Apparently, there are interesting news on the way about the Russian company's electric vehicle projects. A series of images contained within a patent suggest that the UV- 4 can really come to mass production.
Actually, the photos show two different models . If the first looks very similar to the Izh UV-4, the second is smaller, with two doors and only 3 wheels (2 front and one rear). But let's go in order.
WILL THEY REALLY ARRIVE?
The first car, the one with 4 wheels, it has some similarities with the Renault Twizy even if it is bigger since measures 3.4 meters long x 1.5 meters wide x 1.7 meters high. The interior should not be particularly rich but the standard equipment should still include digital instrumentation, air conditioning, infotainment and adjustable suspension.
A model for the city, for military operations or for other purposes? Hard to say. For the moment we can only refer to what was communicated a few years ago about this prototype. The powertrain was characterized by the presence of an electric motor from 50 kW / 68 CV able to allow the car to reach the 80 km / h. Kalashnikov did not disclose the battery data, but in 2019 he said it was enough for an autonomy of 150 km . Vehicle weight would be of 650 kg . This means that it could be approved as a heavy quadricycle.
The currently unnamed 3-wheel model features a similar design to the UV-4 albeit with a shorter wheelbase. There are no doors and there is room for two passengers inside. No information, however, regarding the powertrain. Will they really arrive? Considering the fact that the Russian company in the past had presented some prototypes and given the images of the patent, one might think that the official announcement may not be missing much. If Kalashnikov really intends to launch these battery-powered cars it is possible that he may do so as early as
.