Lost in Space, trailer and release date on Netflix of the last season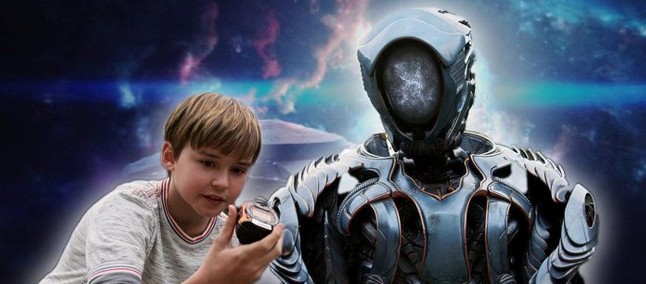 Netflix has released on its official YouTube channel the trailer of the third (and final!) Season of Lost in Space , the sci-fi remake series of the eponymous series from the Years' 60 (and let's not forget the film adaptation with Matt LeBlanc of the end of the Years' 90) in turn adapted from a novel dating back to 1812, The Swiss Robinson of Johann David Wyss. Each "division" of the Robinson family has its own tough stuff, so to speak: children have to deal with separation from their parents, parents have to deal with children and a thousand others together, and robots have … The classic robot problems , no?
The first season of the Lost in Space reboot arrived in 2018 ; the second in 2019. Then came the COVID pandemic – which upset the plans of the whole film and TV industry (not that things are much better in the other sectors, but that's another story), and it ended up missing a year. Just to be clear, the series had been structured over three seasons from the start, as creator and showrunner Zack Estrin said.
The series, for those who missed it, is set in 2046, two years after the severe impact of a asteroid that threatens the survival of humanity itself. It tells the story of the Robinson family, chosen for the 24 ° mission of colonization of the Resolute, a spaceship that transports a small group of pioneers to the planetary system of Alpha Centauri. During the journey, due to the intervention of an alien robot, the Robinsons are forced to make an emergency landing on a nearby habitable planet.
In the cast we find:
Molly Parker
Toby Stephens
Maxwell Jenkins
Taylor Russell
Mina Sundwall
Ignacio Serricchio
Parker Posey
Brian Steele
A few weeks ago Netflix had released the first teaser, we propose it again here for completeness:
All episodes of the third season will be available from December 1st on Netflix .