Lyft and Motional's driverless robotaxis will arrive in Las Vegas in 2023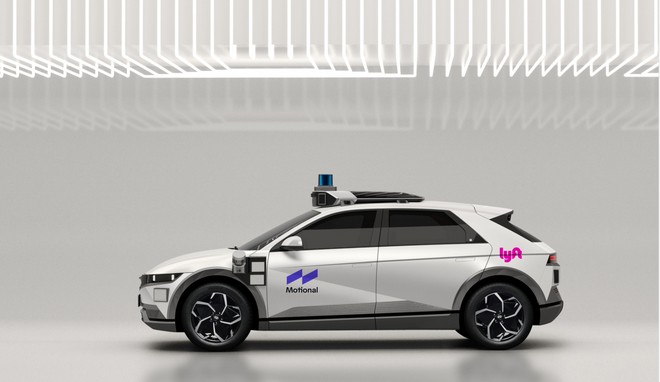 Here we are: Motional (company born from the joint venture between Hyundai and Aptiv), after Ford, announces that it will soon launch first self-driving vehicles on the Lyft network. In fact, from the official Lyft blog comes the news that the robotaxi service based on the Hyundai IONIQ 5 will make its debut as early as 2022 starting in Las Vegas , although the real commercial launch and precisely is set for 2023 . At the moment, we do not know how many vehicles the fleet will amount to in the first phase, nor in the second.
By the middle of next year, therefore, for the streets of Las Vegas you will encounter vehicles from Motional and Lyft. Once the commercial launch takes place, in 2023, just use the Lyft app to book rides, as you do with traditional taxis. With a small difference: no chat with the driver, since there will be no human being driving, but artificial intelligence.

The beginning of the collaboration between the two companies dates back to 2018, when Lyft and Aptiv launched a program of a week to test a robotaxi service guess where? That's right, right in Las Vegas (and specifically during CES).
In November 2020 the state of Nevada approved Motional's request to test its driverless autonomous vehicles on the roads, and two months ago then the brand announced that it would expand its operations, increase staff in Las Vegas the size of its test facility has tripled: and now the reasons for all this deployment of forces are clear, with an objective so close to be achieved.
The president and CEO of Motional, Karl Iagnemma, said that the announcement marks an important milestone between the two companies:
Motional and Lyft have pioneered collaboration between the ride-hail and driverless industries and are now laying the groundwork for large-scale deployments of driverless robotaxis. We look forward to starting this next chapter in Las Vegas, and then rapidly expanding into other markets through the Lyft network.