Matrix Resurrections: the new poster shows two historical protagonists (plus one)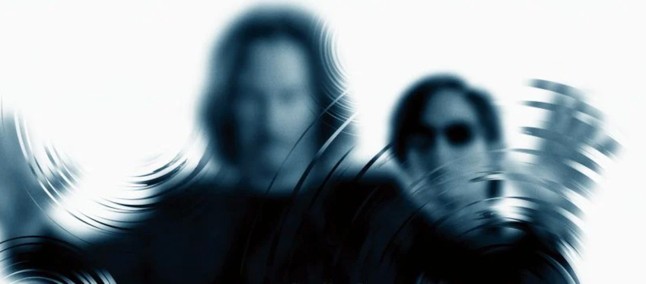 Matrix Resurrections belongs to that kind of film that has the difficult task of keeping up the name of a franchise born from a first, very successful, and for many unforgettable, chapter. He's not the only one taking on the feat these days: Ghostbusters: Legacy did last week. Matrix Resurrections will arrive in Italian cinemas on 1 January 2022 , a few days after its release on the American market (22 December). For now it is not possible to say whether the new chapter will be able to satisfy new and old fans of the opera born from the mind of Lana and Lilly Wachowski, but one thing is certain: the production knows which strings to touch to promote the film and demonstrates it with the a new poster .

The symbols there are all of the saga : there are first of all Neo ( Keneau Reeves ) and Trinity ( Carrie-Ann Moss ) with their inevitable dark look. But on closer inspection there is a third protagonist, who almost obscures the other two. He is not a person in flesh and blood, but his function as iconographic element of the Matrix performs very well . The reference goes to the Bullet Time effect . The concentric circles distributed throughout the image recall the analogous graphic elements that traced the trail of the bullets in a scene that has now become legendary.

To know: the Bullet Time, used in the first chapter of the Matrix (). The viewer observes every moment of the scene in slow motion, while the shot rotates around the scene at normal speed.
It is such a strong and significant presence that it can afford to cloud the faces of the two actors , returning to become an unmistakable signature of the franchise – a bit like the proton backpack and the slime of the Ghostbusters, or the cobwebs of Spider-Man. And moreover, for a title that mentions the concept of resurrections in the title, this recovery of the origins is quite obvious and functional to the predictable fanservice – we already have the pills, only agent Smith is missing, then the picture is complete. In addition to Neo and Trinity, the figure of Morpheus or rather a young Morpheus played by Yahya Abdul-Mateen will return in the film. Several pieces are still missing to define the role he will have in the narrative, and many others on the story, but the messages given to long-time fans so far are encouraging in the hope that they will not be disappointed.