MediaTek is ready for Dimensity 2000: the first 4nm smartphone chip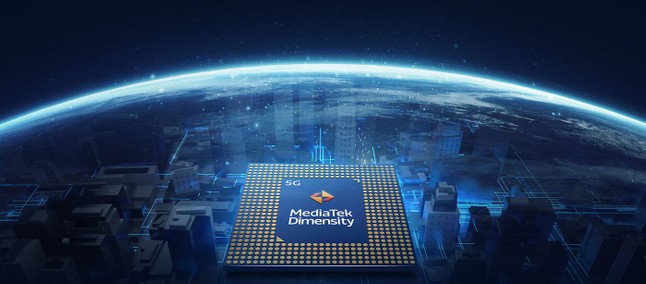 He had announced it in recent months and (probably) so it will be: MediaTek

and Apple.

Without too much fanfare, MediaTek has posted a very short teaser on its official YouTube channel, "The world's first 4nm smartphone chip" , in which there is no exact date – only a generic "soon" – but ambitious high performance promises, "almost infinite battery" and " no barrier" that may prevent the user from doing what he wants with his own d evice.

The ending reveals the use of 4 nm production technology and confirms that it will be a new member of the Dimensity family. In the description, MediaTek also indicates that this will be the most advanced chip it has ever developed:
Achieve the incredible with our most advanced chip ever, built with 4nm process technology. More power in your pocket: Coming soon.
Obviously, it is still early to know if this new Dimensity 2000 (this will probably be the abbreviation used) will have the strength to displace the competition, but the news is already enough to shake the market and indicate that over the next year there will be an even more fierce game in the semiconductor world which is not experiencing a particularly easy period, pressured by a strong demand and low availability.
According to rumors circulated to date, MediaTek Dimensity 2000, would represent a real revolution for the Taiwanese company. The chip in question, in fact, would not only be the first at 4nm but also the first in the world to fully employ the ARMv9 architecture which should guarantee a good step forward in terms of performance and energy efficiency.
The chipset would employ a three cluster configuration, with a full performance Cortex-X2 core, three Cortex-A cores 710 high performance and four Cortex-A cores 510 at low power, all completely redesigned. By combining this new architecture with the more efficient manufacturing process, Dimensity 2000 would deliver performance that would put them on par with Qualcomm's expected Snapdragon 898 but more efficient, with reduced power consumption up to 25%.
Indiscretions also point to the debut of Ray Tracing technology on this processor, a feature that replicates the behavior of light in games. Recently, MediaTek partnered with Tecent and ARM to bring this functionality on mobile devices. Again, it would be a matter of arriving earlier than other manufacturers.