Meze Audio Liric: closed headphones with Isodynamic Hybrid Array Driver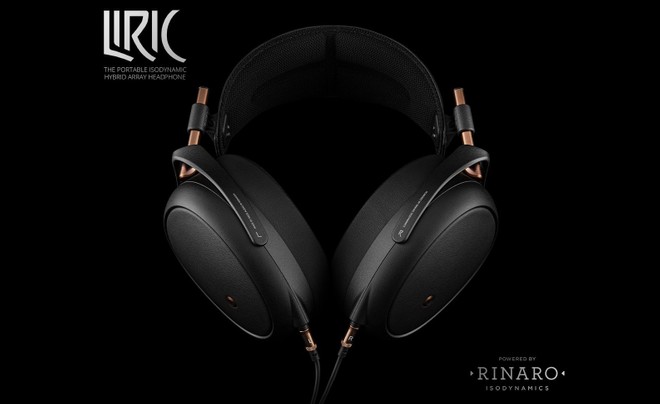 Meze Audio announced the Liric , the first closed headphones based on the Isodynamic Hybrid Array Driver by Rinaro . The Liric are presented in a black livery with the exception of the aluminum part (with a copper-colored finish) which connects the pavilions with the headband. The materials used are magnesium for the internal structure and leather. The weight is 391 grams.
The characterizing element of the Liric is the aforementioned Isodynamic Hybrid Array Driver developed by Rinaro, a Ukrainian company born during the Cold War period and specialized in magnetoplanar technology. The Liric are equipped with transducers MZ4 , derived from those that equip the Elite and Empyrean open headphones. The construction consists of three distinct elements:
A reinforced polymer casing enclosing the Hybrid Magnet Array
The 0, 08 grams
The Hybrid Magnet Array, consisting of neodymium magnets positioned on each side of the diaphragm

The MZ4s have an ovoid shape and measure 92 x 63 millimeters. They are credited with a frequency response between 4 Hz and 92 kHz . Other technical specifications include an impedance of 30 Ohm, a nominal sound pressure of 100 dB (1 mW / 1 kHz), a maximum sound pressure higher than 130 dB and a total harmonic distortion lower than 0 , 000%.
MZ4 is also equipped with the technology Phase-X a proprietary solution created da Rinaro and submitted to a patent application. Phase-X was developed to minimize the phase distortion that can be generated in closed headphones. Meze Audio argues that its contribution allows the spatial location of sounds to be reconstructed more accurately, a quality that is particularly evident in binaural recordings.

To complete the equipment is the system Ear pad Air Flow ( EAF ), also designed by Rinaro to reduce the weight and size of the headphones by optimizing their acoustic volume. Inside the pavilions, air intakes have been accurately created that run up to the bearings; in this way it is possible to considerably reduce the dimensions required by the internal chamber of the pavilions themselves, maintaining a compact profile without compromising the acoustic performance.
a hard case with velvet lining, a 1.5 meter cable to 3.5mm jack, a 3 meter cable to 3.5mm jack, a 3.5 to 6.3mm adapter, an adapter for airplanes and a case for cables. The Liric, hand-assembled in Baia Mare in Romania, are available for pre-order on the Meze Audio website at the price of 2. 000 EUR.