Mickey Mouse also gets on the NFT bandwagon: Disney + launches its collection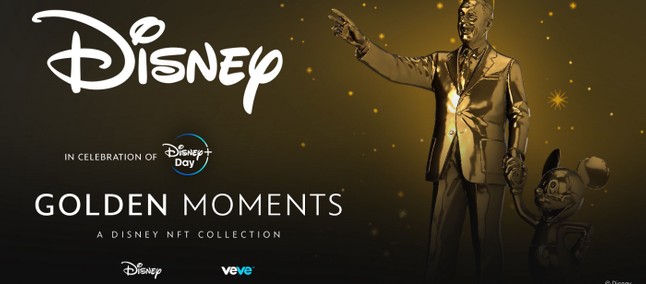 Alchemy has failed in its attempt to find the formula that transforms matter into gold. Then came the NFT , unique virtual objects, pure simulacrum of ownership: over the last year, non-fungible tokens have become a global phenomenon, affecting all sectors and also disturbing large brands.
The last name on the list is that of Disney , which has collaborated together with the VeVe platform, and speaking of gold is about to release the collection Golden Moments , a series of NFTs inspired by the characters and some of the most iconic moments in Disney history but also by Marvel, Pixar, Star Wars and Simpsons productions.
– VeVe | Digital Collectibles (@veve_official) November 5, 2021
With this initiative, which celebrates Disney + Day two years after the launch of the service, it will be possible to win Disney NFTs through the VeVe markeplace: once obtained, you will not be able to admire them in their appearance of virtual golden statues, but also interact with them.
I Golden Moments will have various levels of rarity, from the most common to the very rare. The purchase of a NFT from the collection will be combined with a 3-month free subscription to Disney +, which will become 12 months for those who will win an "Ultra Rare" token.



After this distribution, which ends today Friday 12 November, Disney-branded NFTs will no longer be available for purchase, but it will still be possible to exchange them through the internal market of VeVe.