Musk, here's where your $ 6 billion will go: the UN plan against hunger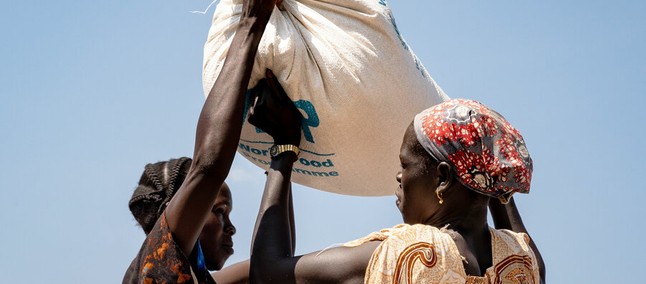 The question and answer continues between Elon Musk and David Beasley , executive director of the UN World Food Program. The number one of Tesla and SpaceX had responded to the provocation / invitation to donate 2% of his wealth to feed 42 million of people, which was followed by a real discussion between the two which confirmed the seriousness of the proposal on the one hand and the maximum availability on the other.
Provided there is a clear and accountable plan in the sunlight, I am there : so Musk replied, leaving open more than a glimmer to the possibility that the conspicuous amount to be allocated to the poorest countries in the world, brought even more to its knees by the pandemic, by the continuous conflicts and by the climate crisis, could enter the coffers of the United Nations. " The world is on fire" , says Beasley, " is a perfect storm ". And the time has come to really act.
Tight, tight deadlines, and an opportunity not to be missed: like this a document was linked to Musk (you can find it in the VIA) in which they are summarized in a few words the UN plans to stem the emergency, explaining how these 6 billion dollars (6.6, to be precise) could be used :
3.5 billion: purchase and deliver food (0, 43 dollars a day to feed one person)
2 billion: cash and vouchers for food
700 million: new food programs
400 million for the administration and management of program
This hunger crisis is urgent, unprecedented, AND avoidable. @elonmusk, you asked for a clear plan & open books. Here it is! We're ready to talk with you – and anyone else – who is serious about saving lives. The ask is $ 6.6B to avert famine in 2022: https://t.co/ eJLmfcMVqE

– David Beasley (@WFPChief) November 15, 2021
" These people need a miracle ", wrote David Beasley in one of his latest tweets. Miracle that is at hand, perhaps it has never been so close. At the moment, however, Musk has not yet answered : obviously we are not at knowledge of any extra-Twitter (or web in general) contacts, and the hope remains that the invitation will be accepted.
Who, for now, has pulled out of the speech is Jeff Bezos . A spokeswoman declined to comment on the affair, recalling only that the Amazon number one has started several philanthropic activities to fight hunger in the world. So much so that Bezos himself did not like the recent accusations of having his head in the clouds , thinking too much about going into space and too little about solving more earthly problems. " One thing does not exclude the other ", has replicated, " indeed, they are closely connected ".
Credits opening image: wfp.org