Nintendo did it: super hacker Bowser goes to jail, will pay millions of $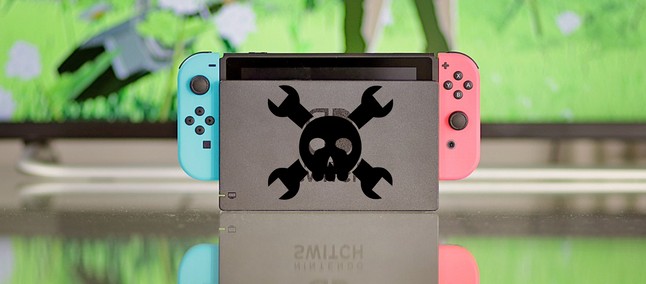 For Nintendo "Bowser" is very recurring: first of all there is Doug, President of the American division of the company since 2019, and then how can we forget the Furious Bowser from Super Mario 3D World. There is however a third, by Bowser , bad so much the furious one we talked about in our review. His first name is Gary , and he is a long-time Canadian hacker belonging to the Team-Xecuter group who for several years has enriched itself behind Nintendo by providing its customers with hardware solutions to modify consoles and software to install unofficial games and pirated copies on 3DS first and Switch then.
The illegal activity was recognized by the defendant himself after having repeatedly denied the charges, appealing to the " right to reparation " , opting in the end for the plea bargain : will have to pay to the cash desks of the Japanese company $ 4.5 million . GaryOPA – as he called himself – was arrested last year in the Dominican Republic, only to be extradited to the United States.
Defendant Gary Bowser, aka GaryOPA, participated knowingly and voluntarily in a cybercriminal enterprise by hacking major game consoles and developed, built , marketed and sold various evasion devices that allowed the company's customers to play pirated versions of video games, commonly referred to as "ROMs".

A MILLIONAIRE BUSINESS
The hacker group was well organized, and had entrusted Bowser with the care of the purely commercial aspects of the activity: he was put in charge of maxconsole.com (closed together with axiogame.com ) dealing with selling the devices sitives cracked by Team-Xecuter. There is talk of a really important turnover: " the company has generated at least tens of millions of dollars in proceeds from the sale of its avoidance ", reads the documentation. Overall, Bowser would have earned about 320 thousand dollars between "salary" and advertising revenue.
With the plea bargain, Bowser therefore agrees to pay $ 4.5 million to Nintendo, and will have to spend 5 years in prison . Given the collaboration, a reduction of the sentence cannot be excluded. More will be known when the final judgment is formulated.