Nintendo launches the Zelda Game & Watch for the most nostalgic gamers
Nintendo launches Zelda Game & Watch for nostalgic gamers
14 November 2021 17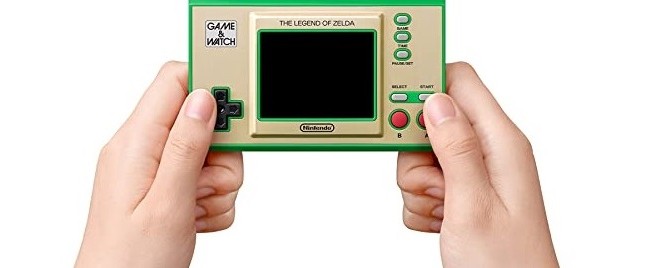 For some years now Nintendo has been supporting the successes collected with Switch (recently updated with the OLED version) to those, certainly lower in terms of revenues but still significant, of its retro consoles. NES Mini and SNES Mini have been successes, so the Kyoto house has brought back to life the old Game & Watch, pocket devices that it has decided to offer to nostalgic users or to all those looking for a different gadget than usual. Last November 2020 it was Mario's turn, this year instead it's up to Zelda's Game & Watch which arrives on the market with three titles included . One way, among other things, to celebrate the 35th anniversary of the brand.
The three titles are The Legend of Zelda, Zelda II: The Adventure of Link and The Legend of Zelda: Link's Awakening: the first two were released in the 86 and in the '87 on NES, historic 8-bit console that started many of the brands that still make Nintendo's fortune today, while Link's Awakening is from 93 and was originally released on Game Boy, becoming a cult title and being re-launched on Switch in modernized version. Three titles that have made an era and which obviously are in the 2021 a sort of testimony to the history of video games, so who should have to approach must do it with the right spirit.
Between the first two games and the third, in the 91 A Link to the Past was released on SNES, impossible to insert into the Game & Watch requiring a four-button controller.
In this Game & Watch there are some additions , such as a Zelda-themed revised mode of the watch, the classic Vermin now featured in a version starring Link, and a box that can also act as a stand. Is it worth buying it for 50 euro? There are services, such as Switch Online, that allow you to access a large slice of the Nintendo catalog at a much lower cost, but collecting always has its charm and as a rule the company has accustomed us to good quality retro products, so the idea of ​​giving it to yourself or giving it away, perhaps for Christmas, makes sense all in all.