NOW: new campaign, Pass Sport at € 5.99 and new interface coming soon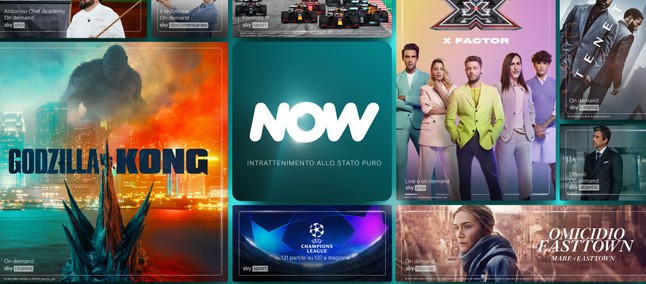 NOW has launched the new campaign focused on the renewed identity of the Sky streaming service. The communication, produced in collaboration with Sky UK (the "parent company" of the United Kingdom), features the English actress Nina Toussaint-White and focuses on the search for quality titles that NOW wants to offer to all its users. The actress shows the places where the different programs that make up the offer are selected and where the catalog comes to life.
Marianna Centurione , Head of Marketing and Communication of NOW, stated:
Our ambition is to become the benchmark for quality entertainment and this campaign is an invitation to enter in the NOW world to find out. Here we select the content that excites all of us and we offer a wide choice of films, shows, TV series and sports always aiming for excellent quality. With NOW it's easy to decide what to watch.

The hottest contents of the moment are X Factor 2021 , debuting today (16 September 2021), the TV miniseries " Murder in Easttown ", movies like" Godzilla vs. Kong "and the UEFA Champions League with 121 matches up 137 per season. In these days there is also a promotion on the Sport Pass : until the 19 September on first month is offered at the price of 5, 99 euro instead of 14, 99 euro.
In the coming weeks it will arrive also a news regarding the interface : there is talk of a renewed home page with a new, more agile and intuitive graphic interface that will simplify navigation through the available contents.