Official MediaTek Pentonic 2000: Super 8K 120Hz TV Chip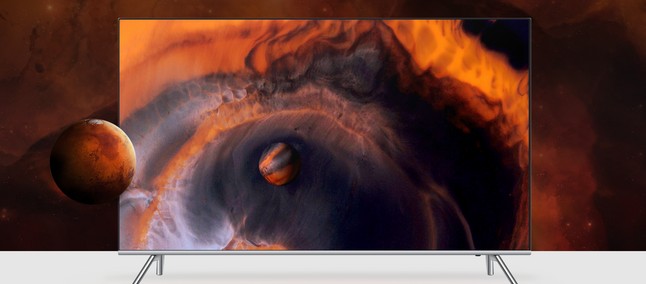 After announcing Dimensity 9000, the world's first smartphone chip made with a 4nm production process , MediaTek introduced the Pentonic processor 2000 intended for new generation 8K TVs . The launch coincides with the presentation of the brand new product family Pentonic Smart TV . " The new Pentonic chip 2000 is designed with all the flagship features consumers want – from the latest display and audio technologies to super-fast refresh rates, powerful AI capabilities, picture-in-picture streaming and more ", explains VP Mike Chang.
The all-in-one chip is the first made for TVs via TSMC's 7nm N7 process : supports 8K display with refresh rate at 120 Hz and PC gaming a 144 Hz, as well as the latest generation consoles. It is equipped with the new technology AI-Super Resolution which allows real-time upscaling of low resolution content at the native resolution of the display, while Intelligent View opens the " doors of Picture-in-Picture or Picture-by-Picture screens, allowing a large display with 8K resolution to show a display wall of different multimedia sources ". In other words, it will be possible to simultaneously view streaming contents from multiple sources (apps) at the highest possible resolution.
TECHNICAL FEATURES

TSMC N7 production process
support up to 8K display 120 Hz, PC gaming hardware 144 Hz, latest generation console
engine MEMC 8K 120 Integrated Hz
MediaTek APU with AI-Super Resolution technology for intelligent upscaling
MediaTek Intelligent View for PiP / PbP
MediaTek AI-Picture Quality Scene Recognition 2nd Generation
MediaTek AI-Pic 3rd generation Quality Object Recognition
UFS memory 3.1
WiFi 6E and 5G support
HDMI 2.1 support
USB connectivity
support for Versatile Video Coding (VVC) H. 266 for higher compression efficiency
HDR standards support
Dolby Vision
Dolby Atmos
support to voice assistants and integration to smart home devices
AV1 support for streaming services
support for all broadcast standards, including ATSC 3.0
Pentonic 2000 will be integrated on the first 8K TVs starting from next year .