On Waze you can go ghost hunting with the Ghostbusters car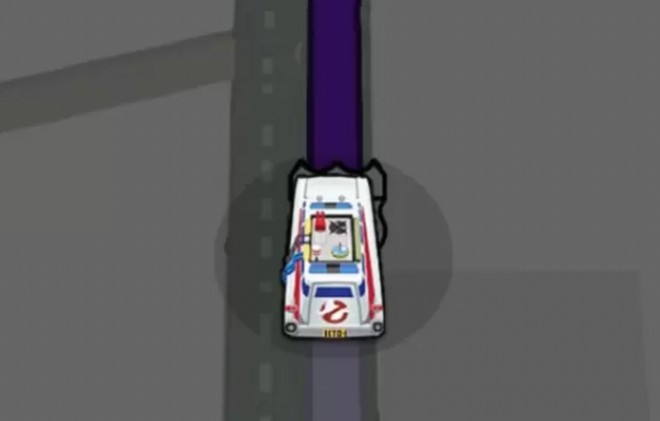 Tomorrow, Thursday 18 November, Ghostbusters: Legacy will be released, the latest in the series of Ghostbusters, which will resume the thread of the events of the two original films of 1984 and of 1989 (while the remake-reboot of the 2016 is a story unto itself) Sony Pictures Entertainment within its marketing campaign wide range has entered into a curious collaboration with Waze , the famous satellite navigation app.
What is it about? Simple: on Waze, starting from today, it is possible to customize the car icon that appears on the map . The Ecto-1 , i.e. the historical Ghostbusters machine equipped to cope with the paranormal – but which like all other machines will have to surrender in the face of the earthly obstacle of traffic.

To take a ride on the Ecto-1 on Waze simply select " My Waze ", from here enter the Settings, then in" Map View ", and finally in" Car Icon ": from here you can select the option you prefer, including the unedited and temporary one linked to Ghostbusters.
Personalization, however, is not limited to the machine icon : the famous logo of the franchise will appear on the map (the symbol of the ban with the ghost,) at the cinemas where, starting tomorrow, it will be possible to see Ghostbusters: Legacy .
Moreover it will also be possible to buy tickets for screenings directly from Waze using the "Buy ticket" option that appears by entering the search key "cinema" in the appropriate field.

Dario Mancini, Regional Manager Italy & EMEA Emerging Markets of Waze, commented on this partnership:
Our partnership with Sony Pictures is the first in the world to make the Ghostbusters experience available to users. We wanted to celebrate the highly anticipated new chapter of the famous film by creating an experience in which fans can fully experience the expectation of the return of the Ghostbusters, locate the projections of the film in Italian cinemas on Waze and customize the app with their Ecto. -1. Starting today, just take your smartphone and activate the experience on Waze to be guided by the Ghostbusters.
For Sony Pictures Entertainment released a comment instead the Executive Vice President, Worldwide Digital Marketing & Data Analytics Elias Plishner:
The synergy between Sony and Waze allows people to be accompanied to the cinema directly from the app thanks to the Ecto-1 and watch the new film Ghostbusters: Afterlife. We have chosen a fun way to let users experience the iconic car from the film and at the same time help drivers find tickets so as not to miss the highly anticipated next chapter.