OnePlus 9 and 9 Pro, the XPan mode developed with Hasselblad arrives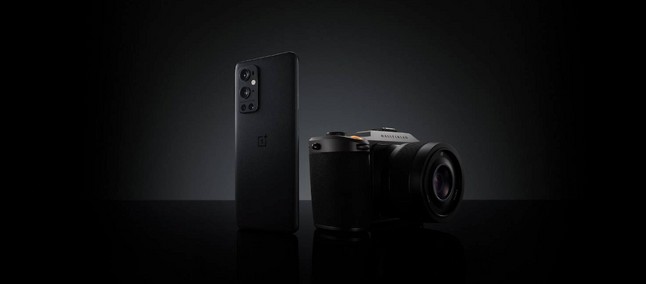 On OnePlus 9 and 9 Pro comes the new XPan mode developed in collaboration with Hasselblad . This mode allows users to share visual content by recreating via smartphone the original experience of the historic Hasselblad XPan camera which offered the exclusivity of a format 35 mm with the possibility to quickly switch to the full panoramic format without having to change the film.
This is the comment by Hsiaohua Cheng, Head of Imaging at OnePlus:
"Thanks to the collaboration with Hasselbald and the XPan mode, OnePlus users will be able to experience the legendary Hasselbald experience on their smartphone, previewing the photograph in the format 65: 24 before taking large, panoramic photos in 30 mm and 45 mm. Using XPan mode on the OnePlus 9 and 9 Pro will allow our users to see the world around them through a single lens and we are very excited to find out how this format will be used by our users and photographers around the world. "
Hasselblad XPan was a revolutionary product, that ushered in a new era of photography. Not only did it have the advantage of 135 frames, but offered the unique possibility of being able to switch to a large format mode without having to change film. This camera photograph, claimed Bronius Rudnickas , Hasselblad's Global Marketing Manager, was one of the first products to feature a double-frame camera from 35 mm, revolutionizing the camera industry of the time.




Among the main features of XPan mode are two focal lengths, 30 mm and 45 mm , reminiscent of the two classic lenses of the original Hasselblad XPan camera . You can then take panoramic images with a preview display directly on the OnePlus camera app.
Photos taken with XPan mode have a ratio of display in 65: 24 , the same as the XPan camera. Images are processed by the main camera from 48 MP and wide angle camera from 50 MP, instead of the default mode from 12 MP. The result is a high resolution image of over 20 MP. XPan images have a resolution 7552 × 2798 on 30 mm and a resolution 7872 × 2021 on 45 mm.
OnePlus worked with Hasselblad on two options to simulate the traditional film effect in XPan mode: one mode color and a unique black and white mode. In XPan mode, once the exposure time has been defined, the image taken will initially appear as a negative film, then developing into the image to be saved on the phone. This is reminiscent of the traditional film camera mechanism and pays homage to the ritual of film development.
OnePlus 9 is available online from Mister Shop King at 608 euro or from Amazon to 658 EUR.
OnePlus 9 Pro is available online from Amazon at 839 EUR .
(update of 17 September 2021, hours 15: 17)