OPPO thinks of an extendable device and also patents the sliding system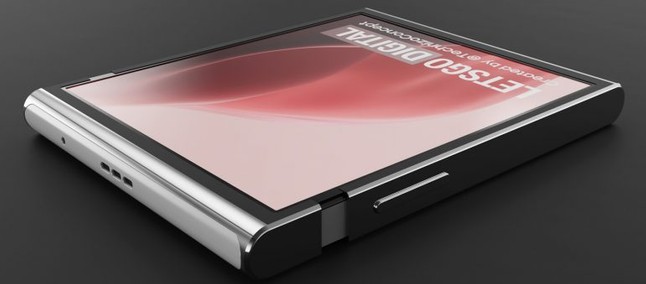 Although Samsung has a decidedly large competitive advantage, other manufacturers are also trying and will try to grab a slice of the market for smartphones with foldable displays.
Among these, there is definitely OPPO which has already created a working concept of "rollable", that X 2021 that we also tried at the beginning of the year, and that he also plans to bring a more classic foldable to the market as soon as possible. In recent months it was hypothesized the possible arrival on the market of a first device by the end of the year, which is now unlikely. It will probably be discussed in the course of 2022.
In recent years, the Chinese company has however concentrated more on rollaways, as evidenced by some patents it has registered. Last year, OPPO was awarded two design patents for a "slider" phone with a vertically extendable screen and a "flip" with an external fold. This time, however, the patent is not related to the design but to the operation of the rollable display.
The patent documentation, in fact, mainly focuses on all internal components and on improving the functioning of the sliding mechanism , one of the most delicate parts subject to wear over time.
Based on all the images in the patent application, the designer Technizo Concept made for Let's go Digital a series of renderings also assuming the photographic sector (not visible in the documentation) inspired by the one that OPPO used on the X 2021 .
The smartphone patented by OPPO s would be very compact and handy , an ideal form factor to keep in your pocket or bag. If necessary, the screen can be extended upwards to have a larger display surface, similar to that offered by a Galaxy Z Flip 3, with a relatively elongated display.
The rear rail system should ensure that the device can be opened and retracted smoothly, even with frequent use. In addition, the roller ensures that the fold ratio of the flexible screen does not become too large, avoiding creases.
Compared to the device shown in the patent filed by OPPO last year, this one has significantly larger edges, especially at the top and bottom, which should also reduce the possibility damage to the screen. One of the advantages of this sliding solution compared to the folding one is represented by the thickness which is considerably thinner in the most compact position.
Obviously, as repeated on several occasions, a patent does not implies that a similar product will actually arrive on the market, but it is still interesting to know that OPPO, in this case, is still exploring new form factors for its devices.