OxygenOS 12: Open Beta 2 for OnePlus 9 and 9 Pro, Closed Beta for 8 Series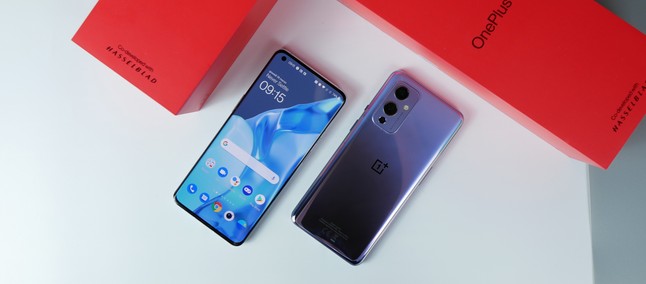 Succulent news in the world of Android Beta 12 for OnePlus devices : for Series 8 and 8T the closed one has started, while for Series 9 the second build of the public one has been available for a few hours. A few small technical details:
OxygenOS 12 ClosedBeta for OnePlus 8 Series

Compatible devices: OnePlus 8, 8 Pro, 8T
Method of the initiative: it will not last long, unlike what was seen in precedence with similar initiatives. OnePlus is looking for 200 volunteers among his most passionate fans of the community, and small gifts are provided for those who participate. Secrecy is required and therefore the signature of a non-disclosure agreement (NDA). Builds will most likely be unstable and unsuitable for everyday use; in addition, in certain circumstances OnePlus may require a clean installation of a ROM, thus causing the total loss of any saved data.
Official requirements:

Own and use one of the compatible devices
Be an active member of the OnePlus community
Possibility to constantly dedicate time to the installation of the builds, to the their test and sending feedback via Telegram
Don't have problems with unstable software and under development.

The application form is available by following THIS link.

OxygenOS 12 Open Beta 2 for OnePlus 9 Series

Compatible devices: OnePlus 9, 9 Pro
Software version: LE 2121 _ 11 _ C. 31 _ 202111090222
Full changelog:

System

Optimized the fluidity of the status bar
Optimized autonomy and charging speed
Fixed a rare bug where the status bar was not showing certain apps
Fixed a rare bug of auto brightness malfunction
Fixed a display problem of widgets on the desktop
Resol to the problem where the cloud service did not activate in Notes
November Android Security Patch 2021
System stability improvements

Camera
Bluetooth

Fixed a rare bug where the battery level of the headphones was not displayed

Known Issues

Automatic desktop rotation may be slow in certain scenarios
Possibility of unexpected disconnection of the Wi-Fi
Camera app freeze when recording video in 4K / 60 FPS
notifications for some apps will be activated automatically
Global Search may not respond
Background apps may turn off automatically in case of low RAM at arrangement.

Android 05 Oct
Some considerations when reading "between the lines" of the company's communications: first, an OxygenOS Open Beta will probably not arrive 12 for OnePlus 8 / 8Pro / 8T by the end of the year. However, it seems plausible to assume that the launch of the stable version is not too far off. Second, the second Open Beta for Series 9 does not appear to include significant changes to the graphical interface compared to what was seen in the first. Finally, still regarding the Open Beta, the notification should have already reached the users who had installed the first build at the time; alternatively, simply follow the SOURCE link at the bottom of the article for links to download the full build.
VIDEO
OnePlus 9 is available online from Amazon at 658 EUR .
OnePlus 9 Pro is available online from atpservicepomezia at 758 EUR or from Amazon at 839 EUR.
OnePlus 8T is available online from Evoluxion at 434 EUR or from Unieuro to 565 EUR. The value for money is

fair

. There are 10 best models.
OnePlus 8 Pro is available online from atpservicepomezia at 551 EUR or from Amazon at 721 EUR. The value for money is

good

and is one of the best devices in this price range.
OnePlus 8 is available online from HWONLINE at 439 EUR or from Amazon at 661 EUR. The value for money is

fair

. There are 13 best models.
(update of 14 November 2021, hours 22: 27)