Perfect mix of science and art: the fantastic photos from the Nikon contest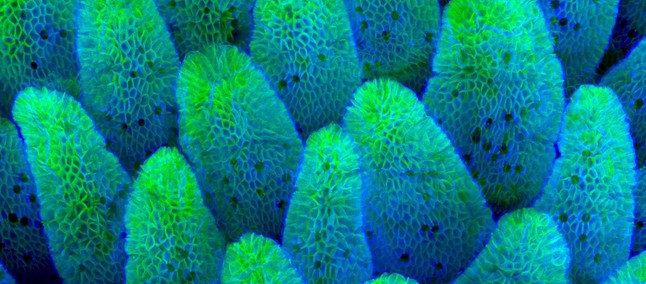 Photography gives emotions, and sometimes the drawing with light goes far beyond the ordinary. We saw it with Thomas Pesquet's Earth shots from the International Space Station, and also in the selection of photos that participated in the Wildlife Photographer of the Year 2021. Now it is up to Nikon to get excited again with the publication of the images more belle della 47 at Small World Photomicrography Competition. The first prize went to Jason Kirk and his Trichome and stomata on a southern live oak leaf , result obtained using a special microscope system applying different lighting techniques, " masterful example of the dynamic relationship between imaging technology and artistic creativity ". The single photo is the result of transmitted and reflected light: they are 200 the shots superimposed that form it.

Nikon Small World was created to show the world how art and science join under the microscope. This year's winner couldn't be a better example of this mix.
In second place we find Esmeralda Paric with a microfluidic device with 300. 000 neurons in the network.

In third position is Frank Reiser with the image of a leg, a claw and the respiratory trachea of ​​a pig louse.

In the gallery below you will find all the other photos, from the fourth to the twentieth position.
At the link in SOURCE you will find all the shots and the legend for each of these.