Pokémon Shining Diamond and Shining Pearl available: back to Sinnoh!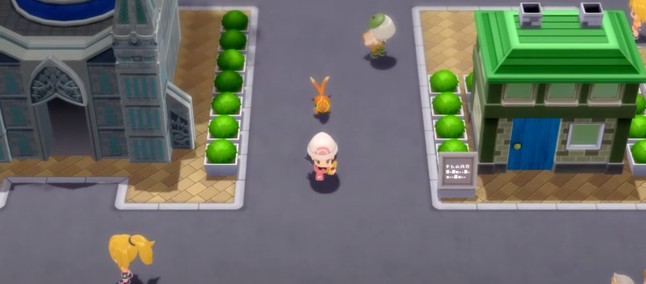 It was the summer of 2007 when Pokémon Diamond and Pokémon Pearl were released on Nintendo DS in Italy. With the complicity of Dialga and Palkia, the two legendaries on the cover capable of deforming space and time, fourteen years later we can return to Sinnoh .
The remakes Pokémon Shining Diamond and Shining Pearl for Nintendo Switch are in fact arrived today, Friday 19 November . And these are certainly peculiar titles within the history of a franchise whose success has lasted for 25 years : they are the first, in fact, to be developed not by Game Freak but by an external reality, namely the Japanese studio ILCA.
Fans of the series are used to seeing and playing remakes of past generations, but never as this time the operation has been marked by fidelity to the original versions. Starting from the graphic style, a sort of diorama in motion like Link's Awakening, which takes up the original art design, chibi and compact, and transposes it into a technical version updated to our times.
The there are news, but don't expect new Mega Evolutions and Primal forms, as was the case for Alpha Sapphire and Omega Ruby, the third generation remakes.
Yes, there are the modernized and evolved dungeons, a new Park in which to capture legendary creatures (after having found the necessary plates in the depths of Sinnoh) and the Pokémon can follow us (even if the properties are not always successful, having some comic effect), but the intention that moved the developers was to bring the original world back to life while preserving all the elements as much as possible.
So even the square UI and even the PokéKron, which was the host, return to the bottom screen of the DS and which today has been reworked so that it can also survive on the Switch.
In short, the aim was to keep the original magic intact, while updating and refining some aspects. Such a conservative choice, which in any case will satisfy those who spent their childhood or adolescence with these games, is to be read also in function of the arrival of Pokémon Legends: Arceus, the game developed by Game Freak coming soon, on 28 January 2022, and which instead is a breaking title with respect to many conventions of the series, of which it aspires to design the future.