Porsche relies on eBikes and acquires a majority stake in Greyp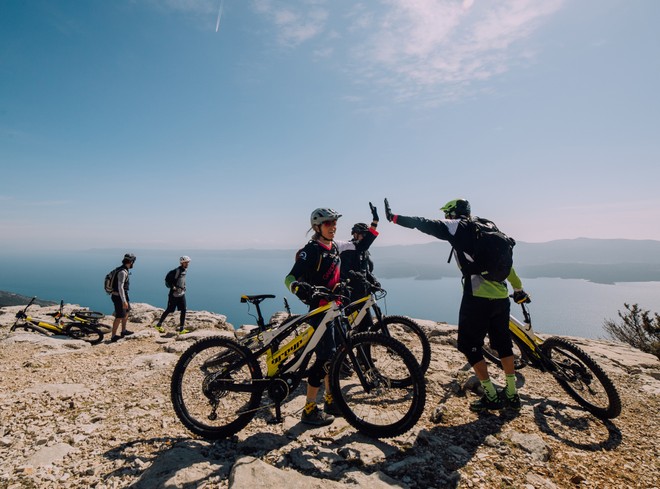 Porsche's strategy for sustainable mobility is not just about cars. In fact, for some time, the German brand has been marketing eBikes made in collaboration with some partners. Apparently, the carmaker intends to focus more and more in this sector which we know to be in strong growth . In fact, Porsche has announced that it has acquired the majority stake in Greyp Bike , a Croatian company that deals with bicycles pedal assisted electric connected to Rimac and in which it already held a small share (10%).
The operation was conducted through Porsche Ventures. Following the acquisition, only Mate Rimac and the founders of this company still have a small stake.
Porsche is a pioneer of sustainable mobility and is constantly pursuing its e-mobility strategy. Our activities in the e-bike sector underline our consistent approach.
The Electric bicycles have an important place within the German company's strategy. For this reason, despite the acquisition of the majority stake in the Croatian company, the long-standing collaboration with Rotwild will continue. Just together with this German company specialized in bicycles, in March of 2021, Porsche presented the eBike Sport and eBike Cross models, with an inspired design to that of the electric Taycan, which apparently had a great success despite the prices certainly not within everyone's reach.
In fact, the brand makes it known that both models are nearly sold out. No problem, though, because apparently we are already working on an update of the bikes with Rotwild. It will therefore be very interesting to find out which new products Porsche will market in this sector and if the brand plans to create a much wider range of eBikes in the future than it currently does.
Greyp Bike, in fact, is known for the quality and technology of its electric bikes. The German manufacturer could therefore exploit the acquisition to launch new and interesting models on the market.