Premium smartphone market: Apple dominates in the second quarter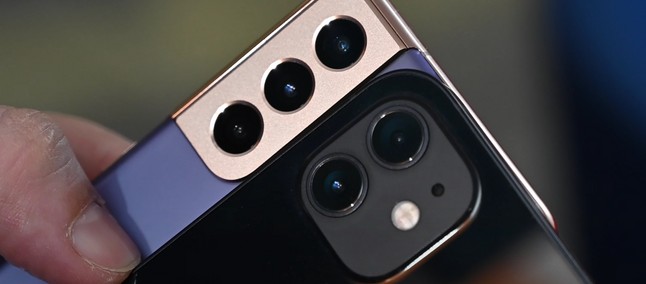 Samsung lags behind Apple in the premium smartphone segment (defined here as those that cost more than 400 dollars), according to the latest analysis of Counterpoint Research relating to the second quarter of 2021; but the third quarter sounds promising for the South Korean company, thanks to the release on the market of the two foldable Galaxy Z Flip3 and Z Fold3.
For Apple, Q3 is instead a stagnant quarter : sales of previous generation iPhones slow down while waiting for the new models, which however arrive too much this year close to the end of the quarter (on 24 September, this year, to be precise ; both i 13 and i 13 Pro) to have some relevance.
Samsung will recover ground, but the segment, which is also the most profitable, will remain firmly in the hands of Apple. Impossible to think of recovering such a net advantage : the shares of the Apple, which formally falls within the premium segment also with the cheapest of its iPhones, that is the second generation SE, are of well 57%, compared to 48% of the previous year. Those of Samsung, on the other hand, are just 17%, compared to 22% of Q2 2020. As you can imagine, the collapse of Huawei is also recorded, which since 17 % increased to 6%, naturally due to the ban imposed by the United States, the consequences of which have become more concrete.

Apple leads in all regions analyzed by Counterpoint; and Samsung is second almost everywhere, except in China, where Huawei still finds its own audience. In third position things change a lot : in the USA we find OnePlus, in Europe, Africa and the Middle East Xiaomi, in China Oppo and in the rest of Asia Vivo; in Latin America, on the other hand, Motorola appears. All Chinese companies, however (Motorola, remember, was born in the United States, but has been owned by the Chinese company Lenovo for some years).