PS5 has sold twice as much as the Xbox Series X and S, according to the latest estimates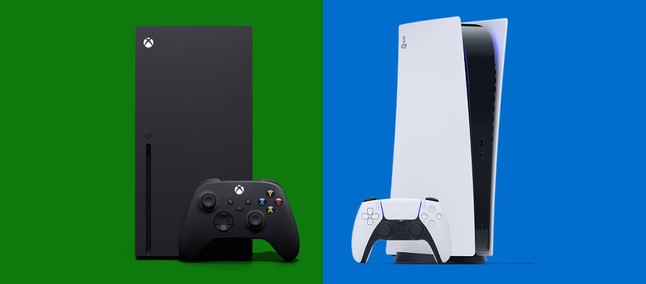 PlayStation 5 and the Xbox Series X and S have made their first year of life and therefore it is beginning to be time to take stock for the new generation consoles. At the moment – unfortunately – there is not much to say about the videogame offer, given that both the Sony and Microsoft proposals have not been able to offer a real generational leap, if not on a very rare occasion. Today, like a year ago, all consoles current gen are still the best way to play all the titles present even for the last generation platforms, but little more.
Where instead it is possible to draw some initial conclusions is the sales front , since this is more easily measurable. Sony regularly reports the status of the PlayStation 5 – recently exceeded the 13 , 4 million pieces -, while Microsoft does not provide accurate data, only communicating the growth rates. To have a comparison between the two platforms it is therefore necessary to go and draw from the estimates made by external companies, such as the latest data shared by Ampere Analysis and reported by WCCFTech .
AA's estimates take into account the global surveys carried out until the end of September ( therefore they are not updated to the October data published on the occasion of the last quarterly ) and see PlayStation 5 per share 12, 8 million of pieces sold between the two versions with and without reader. As for Xbox, on the other hand, the combined figure of Series X and S reaches 6.7 million . In addition to that, it appears that the Xbox Series S has surpassed its big sister's sales in several key markets, although it is not disclosed which ones.

It therefore seems that Sony is positioning itself well in this generation start, at least in terms of units sold. Microsoft, on the other hand, has now made it known that its strategy in the gaming world is independent of the sale of gaming hardware, since it is more focused on expanding its user base with the offer proposed by the Game Pass, thanks to which you can access the Xbox world even without buying a console .
And Nintendo in all this? The Kyoto house does not seem worried by the clash between rivals, given that of the 9.1 million consoles sold in the third quarter of 2021, 3, 91 millions are Switches (among all the variants) and the recent launch of Switch OLED will give new life to the sales of the platform on the occasion of the holidays.