Qualcomm confirms: more Snapdragon in Galaxy S 2022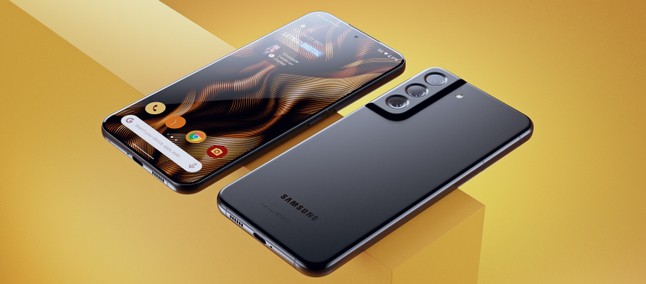 There will be more Snapdragon than usual in next year's Galaxy S : this was confirmed by Qualcomm's CEO, Cristiano Amon, during the last Investor Day which was held just this week. Amon said his company's chips will be present on "until" 50% of all S Series devices next year. Pay attention to the details, however: given the words used by Amon, it is likely that the now mythological Galaxy S 21 FE, which according to the latest rumors will arrive in effect in 2022.
With S 21 FE in game and with no benchmarks for Galaxy S Snapdragon percentages in previous years, it's hard to pinpoint exactly what that means for S 22. We know that so far Snapdragon models have been substantially limited to the North American and South Korean market, while units equipped with the proprietary Exynos SoCs have arrived all over the rest of the world . It is important to specify that also for S 21 FE Samsung will adopt the two SoC vendor strategy, and that on board we will find current generation chips – namely Exynos 2100 and Snapdragon 888. To complete the picture, it should also be noted that in recent weeks there were rumors about the possibility of a greater global diffusion of the Galaxy S Snapdragon.
Qualcomm appears to have a commitment for 40 – 50% of the flagship Samsung Galaxy S series phones in 2022. @Qualcomm pic.twitter.com/IL UHPe7S

– Sascha Segan (@saschasegan) November 16, 2021
So far it can be argued quite convincingly that models with Exynos have always been one step behind Snapdragon ones. In some years the differences were less marked, in others more; the case of S 20 last year represented one of the cases in which Exynos shone less, as we had highlighted in our direct comparison, while this year with S 21 things went much better. However, the interest is very high for the Exynos 2200 of the next year : mainly because the GPU made in collaboration with AMD and based on the same RDNA2 architecture of the latest generation Radeons will debut. Early rumors also indicate that CPU clock rates may be higher than on Snapdragon 898 ( provisional name, of course). Perhaps it is all these innovations that have pushed / forced Samsung to a more conservative and limited production of the chip.
Samsung Exynos 2200 could be presented in just two days; Snapdragon 898 should arrive in early December, on the occasion of the usual annual event in Hawaii organized by Qualcomm. Galaxy S 22, S 22 Plus / Pro and S 22 Ultra should instead arrive during the month of January , together with S 21 FE.