Razer Gaming Finger Sleeve, the mobile gaming finger covers you don't need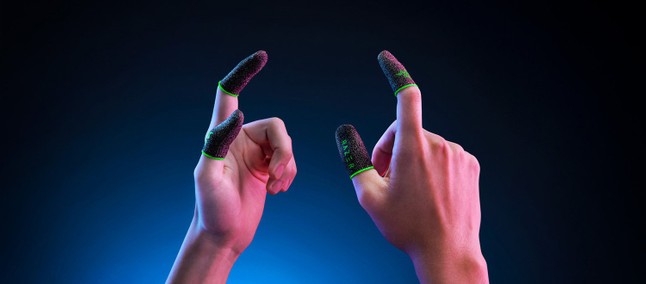 Every now and then we read research and studies that frame the phenomenon of mobile gaming: a river of releases and cash collected that has overwhelmed the gaming world, changing the rules, modifying business models and enormously expanding the base of possible users. To the point that Netflix itself recently chose to join it. In the meantime, we have gone from simple and limited games to increasingly complex experiences, comparable to those offered by other platforms. A growing e-sports scene has spread and there are more and more players spending long hours in front of their smartphone playing full and deep titles. With the spread of the mobile game, the offer of accessories has grown and, as usual, we move from useful ones to others a little less … we have not yet tried the Razer Gaming Finger Sleeve, freshly announced mobile gaming finger covers , but we would like to say that they fall into the category of peripherals that will not write the history of the medium.
The idea is that these small hoods, designed to be light and breathable, manage to keep the sensitivity of the fingers unchanged and at the same time ensure the best conductivity and interaction with the screen , limiting problems such as sweating. The composition is 35% Silver Fiber, 60% Nylon and 5% Spandex, the dimensions are 2.1cm x 4.5cm and the material thickness 0.8mm. The company has studied them so that they are universal and, thanks to the elasticity of the materials, they can adapt to all the fingers of the hand, of any hand. Obviously the special suspects are index and thumb.




Price of 9 , 99 dollars for a set of two therefore, if you want to replicate the set up of the images with four fingers covered by the Razer Gaming Finger Sleeve, you have to take into account an expense of approximately 20 dollars. For the moment they do not seem to be available in the Italian Razer store, so we do not have a precise reference with respect to what the price in euros will be when and if they will be sold directly on the local shop.