Realme Smart Google TV Stick is about to arrive in Europe: here are the prices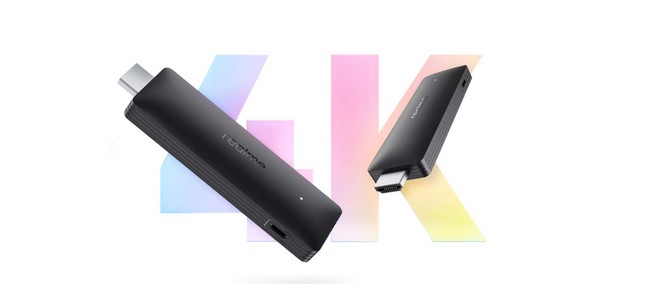 The new Smart Google TV Stick by Realme has been on the Indian market for a few weeks, but it seems that we won't have to wait long before seeing it also in Europe. The company has indeed confirmed to the Dutch newspaper AndroidPlanet – through a spokesperson – the intention to bring two versions of the TV stick to the main European markets during the month of December .
The two variants mentioned differ mainly in the resolution supported when streaming video content : one model is capable of achieving 4K, while the other is limited to 2K ( as usual it is not clear if it refers to 1440 or to the more common FullHD, since 2K is not a standard in all respects ) .

We remind you that the key Realme is based on Google TV and is currently the only certified outside the Chro Google mecast. Among its features (let's talk about the top model) we find the support for 4K a 60 Hz , the connector HDMI 2.1 , standard support HDR 10 + , 8GB of internal memory and the adoption of a USB port for power ( it is not clear whether microUSB or Type-C, as there are conflicting reports, but the former is more likely ).
The spokesperson for Realme also confirmed the prices of the two variants. The 2K version is expected to hit the market at the price of 54,99 EUR, while for 4K it will be required 69, 99 EUR. We await more details on the release dates and the markets in which the devices will be available at launch.