Redmi Note 11 will be different for the global market: they change design and SoC | Rumor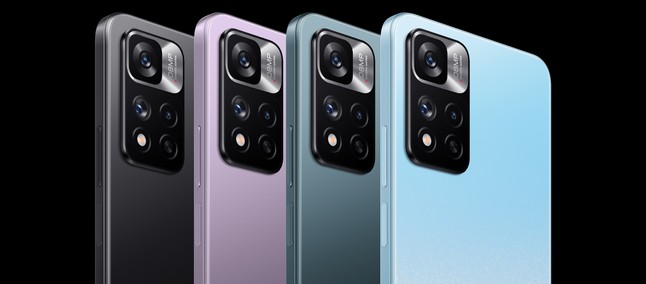 You know the Redmi Note series 11 presented at the end of October in China? Here, forget it: on the global market in fact under the names of Redmi Note 11 and Redmi Note 11 Pros may arrive two very different devices , both in the body and under the body. So, at least, the latest rumors from Vietnam claim.
These are only hypotheses at the moment, but it would not be such an absurd scenario: over the years, Chinese producers have accustomed us to different denominations depending on the markets. And after all, POCO M4 Pro 5G has just arrived in Europe, which with Redmi Note 11 Chinese has a lot in common.

Android 28 Oct
At the moment the details are scarce, but the differences of the Redmi Notes 11 Global should be substantial: the devices, according to rumors, will have a different design compared to the counterparts already revealed (and which you see in the opening image), and moreover it seems that will mount Qualcomm SoC instead of MediaTek . And so if the Redmi Note 11 is equipped with the Dimensity 810 and Redmi Note 11 Pro with the Dimensity 920, on the global versions instead we should find respectively the Snapdragon 695 and the Snapdragon 778 G +.
Behind this choice there would be, unsurprisingly, the shortage of MediaTek chips in Xiaomi warehouses: a circumstance that, due to the crisis affecting the semiconductor sector, would have forced the Chinese giant to move towards solutions that would guarantee sufficient availability to support the production push.
Regarding the launch , however, we would have to wait a little longer : rumors speak of a debut set for first quarter of 2022 . The Redmi Notes 11 global will also be marketed in China, but with another name – and perhaps not even under the Redmi brand.