Samsung at full speed: 45 and 65W power supplies are coming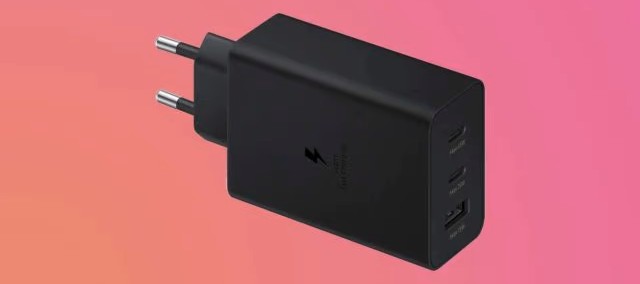 On the charging fast Samsung , just like Apple (albeit to a lesser extent), has taken a conservative approach in recent years. Other manufacturers, such as Oppo and Xiaomi (see the recent T Pro a 120 W, which we have reviewed), have instead pushed on the accelerator, and the paradoxical scenario is that for which a medium range often can offer a significantly higher charging speed than some top devices, such as Samsung, which, while offering a quick option stop at 25 W.
However, things seem destined to change soon. In fact, two power supplies that Samsung is about to put on the market are raising the bar. The first, corresponding to the EP-T model 4510, is the Samsung 45 W Fast Charging Adapter : the natural evolution of the current charger, with a single USB-C port and a compact design, but with the ability to guarantee a recharge even faster.



It is possible to imagine that the next flagships of the family Galaxy S 22 ( or maybe just S 22 Ultra), arriving early next year, will be compatible with this PSU – although they won't include it in the box, just like its predecessors.



There is then a more substantial novelty coming, namely the Samsung Power Adapter Trio 65 W (EP-T 6530). In this case we are dealing with a product designed for wider use and with different types of devices, since as the name suggests it has three ports: a USB-C capable of delivering a maximum charging power of 65 W , a second USB-C which stops at 25 W , and finally a USB-A port from 15 W .
The maximum power of 65 W can only be reached using the single dedicated USB-C socket. If, on the other hand, the second USB-C is used at the same time, then the charger will deliver 40 W + 25 W, or again 50 W + 15 W in combination with USB-A. Using the three doors together, however, you will have the following situation: 35 W + 25 W + 5W.
There hasn't been an official launch yet, but the power supply is already on sale on some European online stores at a price of 56 EUR.