Samsung Galaxy S22 without camera under display: hole like S21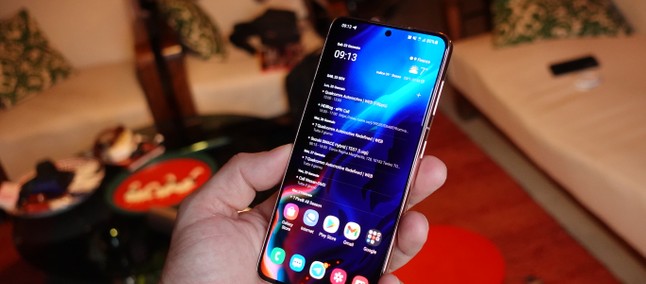 The rumors continue about Galaxy S 22 , the top of the range 2022 of Samsung that will arrive during the first months of next year. The latest rumors come to us from the always well-informed Ice Universe, which reiterates a rumor that has already emerged in recent days going to extinguish all hope in this regard: there will be no camera under the display, but the classic hole as on all S 21 .
On the other hand, considering the performance of the internal camera of Galaxy Z Fold 3 (you can find out more in the review), it was reasonable to imagine that the technology was not ready to debut even on more mainstream devices. In the case of the Fold, in fact, the choice of to sacrifice the performance of the internal front camera in favor of a display without holes, since the smartphone has other alternative solutions to carry out selfie, such as the external front cam or the rear module (thanks to the help of the external screen as a support for selfies).

In the case of the next S 22 there is no loophole that allows access to an additional front camera, which is why it is not possible to apply the same technology and offer a much lower quality than that of its predecessors without real alternatives. The screen without holes will have to wait a little longer.