Samsung is flawless: new beta of One UI 4 for Galaxy Z Fold 3 and Z Flip 3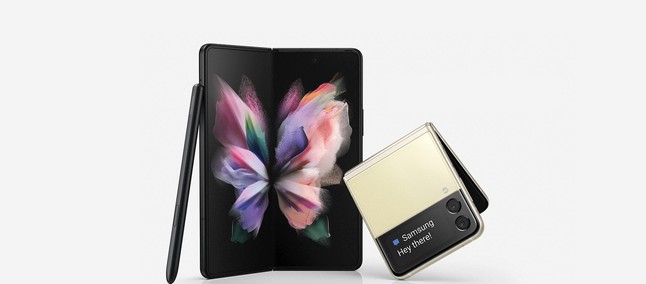 Samsung goes fast: no hiccups to transition to One UI 4.0 based on Android 12 , with the roadmap so far respected perfectly. The avant-garde, as per tradition, is represented by the "institutional" top of the range in the catalog: for the flagships of the Galaxy S family 21, after four betas, yesterday was the launch day of the first stable version.

Android 15 Nov
The next ones on the list (HERE you can find the probable roadmap for the various models) are, as expected, the other top devices, namely the folding Galaxy Z Fold 3 and Galaxy Z Flip 3 . For them, the beta program opened at the end of October, and right now in South Korea a second beta is being distributed.

The update is packed with improvements and bug fixes ranging from troubleshooting the lock screen (which presented unjustified slowdowns), passing through those concerning photographic performance, automatic Wi-Fi connection and the Samsung Health app , up to the error that prevented the screen from working with a refresh rate of 120 Hz. In short, a second beta that puts more than a patch and improves the user experience a lot compared to the previous build, which instead came with several weaknesses.
At the moment the rollout of the update, as mentioned, has started in South Korea, but it is only a matter of time before it reaches other regions as well. The speed with which Samsung has handled the situation, however, suggests that there should be no significant changes compared to the initial plans, with the release of the stable version which is therefore expected to fall in December, as expected.
VIDEO
Samsung Galaxy Z Flip 3 is available online from Smarterstore at 839 EUR or from Unieuro to 1, 099 EUR.
Samsung Galaxy Z Fold 3 is available online from Unieuro at 1 euro.
Samsung Galaxy Z Flip 3 is available at

to 958 EUR.
(update of 16 November 2021, hours 15: 42)