Samsung talks about RAM: GDDR6 + and DDR6 already in development, GDDR7 at 32 Gbps for the GPUs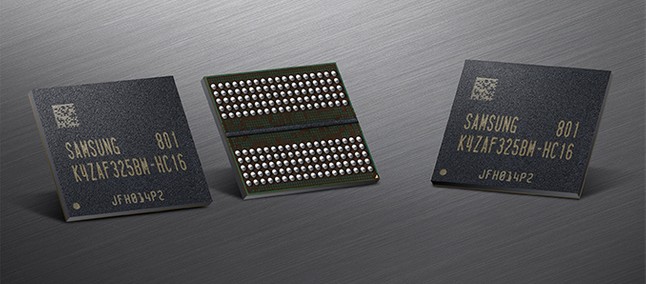 While not even a month has passed since the introduction of the first DDR5 memory with the Alder Lake-S desktop platform, at Samsung Tech Day 2021 we already look extensively to the future and to the new generations of high-performance memories that we will find on PCs and graphics cards in the coming years . Colleagues from ComputerBase shared some information from the event, strictly under NDA (so no screenshots or similar ), offering interesting details on what could be Samsung's roadmap in the memory market.

We start from the new generation of RAM memories for PC , i.e. the DDR6 which, although not yet made official by the JEDEC consortium, it should have basic specifications in the order of 12. 800 Mbit / s (DDR5 starts at 4. 800 Mbit / s remember) with potential in overclock up to 17. 000 Mbit / s . With DDR6 we will have four channels per RAM module (2 in DDR5) and a number of memory banks that will rise up to 64, four times the DDR4.

Moving on to memories for graphics cards , i.e. the GDDR, Samsung is currently developing the GGDR6 + which will have a speed of 24 Gbps and will be produced with Samsung 1z nm production process. These chips should arrive as early as 2022 with the HBM3 (second quarter), while the next step will be the GDDR7 which – we don't know when yet – will take the performance to another level: among the main features in fact we talk about support for the "Real Time Error Protection" functionality – unfortunately not explained – and speed up to 32 Gbps , double compared to the current GDDR6 that we find on GeForce RTX 30 and AMD Radeon RX 6000.