Samsung TV Plus is enriched with 5 free channels of Pluto TV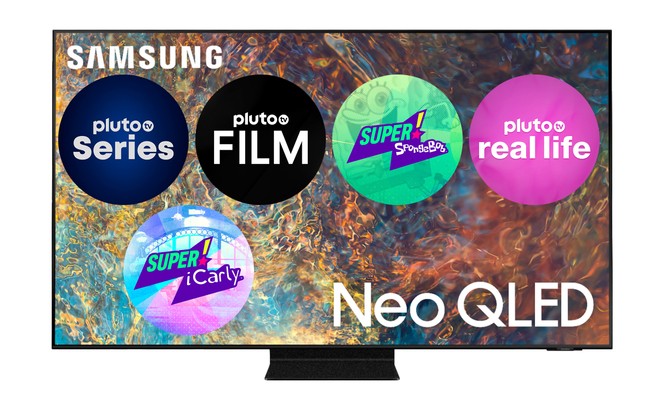 Samsung added five new Pluto TV channels to Samsung TV Plus , the platform available for free on Samsung TVs (the app is present on models produced after 2016) and recently landed on Galaxy smartphones and tablets and also in a version accessible via web browser.
Pluto TV, recently landed in Italy, is a streaming service of the FAST type, acronym of Free Ad -Supported Television, i.e. free and supported through advertisements . The five channels mentioned are only the first tranche of an operation that will be completed in December with five other additions. Currently the number of channels on Samsung TV Plus is .
Cristina Sala , Senior Business Development Manager Italy TV Plus, ESBO, stated:
We are pleased to be able to offer Samsung TV Plus users 10 free entertainment channels of the Pluto TV platform. The dynamism of Samsung TV Plus, the first AVOD platform in Italy launched in 2019, combined with innovative Pluto TV channels, makes an important contribution to the Italian entertainment panorama AVOD / FAST, which is enriched with even more varied contents. With Samsung TV Plus we are proud to be able to offer our users ever more comprehensive entertainment channels, TV series, movies, sports, news, lifestyle and music, which can meet a variety of needs in every age group. With the addition of five channels of Pluto TV in November and another five channels of the same streaming service arriving on December 8th, the Italian offer expands according to our development project, which always aims to satisfy plus the tastes and requests of our Italian users. The top five Pluto TV channels range from movies, to TV series, to all-round entertainment, suitable for both adults and children, for endless fun.
Below is the list with all the news:
PLUTO TV FILM +

The channel for lovers of cinema and everything related to films. Programming includes cult movies, thrillers, comedies and action.
PLUTO TV SERIE +

The channel that offers classic series and also ranges between award-winning ones and small unmissable jewels.
PLUTO REAL LIFE +

On Pluto TV Real Life you can meet wacky characters, oddities of all kinds and great daily challenges. A channel with programs on real life, on the bizarre events that happen and on the characters that populate it.
SUPER! SPONGEBOB +

The channel dedicated to the animated television series Spongebob, which tells the adventures and exploits of Spongebob and his aquatic friends in the fictional underwater city of Bikini Bottom.
SUPER! ICARLY +

The channel dedicated to the American teen sitcom iCarly.