SEGA and Microsoft join forces to make Super Games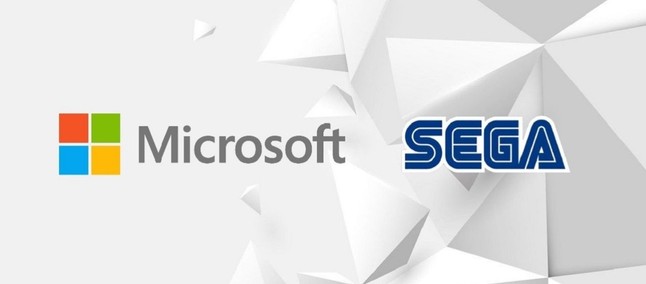 SEGA and Microsoft have signed a strategic alliance that will allow the Japanese company to continue the project " Super Game ", announced in May.
The agreement therefore constitutes a fundamental part of the medium and long-term strategy of SEGA in the creation of new and innovative games, focused on Azure (proprietary cloud technology of the Redmond house), whose key points will be " Global "," Online " , " Community " and " IP Utilization ".
Microsoft for its part will actively collaborate in the project by providing the Azure cloud platform with the aim of optimizing the proc they development and continue to deliver high-quality experiences to gamers. The two large companies, through mutual cooperation, will then try to build new technologies with a focus on network and communication tools needed for global online services.
We are proud to announce that we have thrown the basis for a strategic alliance with Microsoft for the realization of the "Super Game" project and to create a next generation game development environment. Our goal will be to further advance the development of our titles in order for them to be enjoyed by fans around the world. We therefore aim to build an alliance that leverages both SEGA's powerful gaming capabilities and Microsoft's cutting-edge technology and development environment. (Yukio Sugino, President and COO, SEGA Corporation)
At the moment no further details, consequently all that remains is to wait to find out what this new strategic alliance has in store for us, signed by two giants of the videogame industry.