Sonos: The latest update brings DTS to various products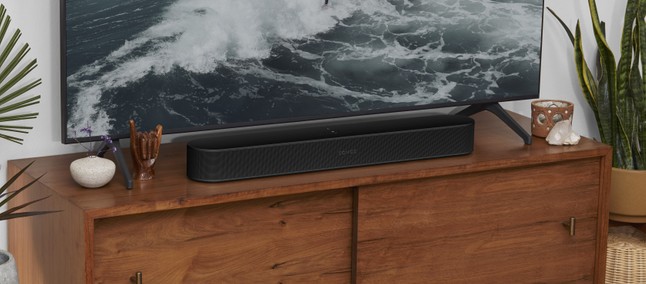 Are S has released the update 13. 4 for the S2 app , thus introducing very interesting additions for owners of various devices. The most important change is certainly the ability to decode tracks in DTS Digital Surround format ), rather widespread especially in Blu-ray discs.
The products capable of supporting DTS are Sonos Arc (here our review), First and second generation Beam, Playbar, Playbase and Amp. When listening to sources in DTS, the respective logo is displayed on the S2 application to confirm that the content is actually reproduced in the correct format.
The update 13 .4 then introduces a new energy saving mode for Sonos speakers Move and Sonos Roam. The mode is enabled via the S2 app and sets the automatic shutdown after 30 minutes of inactivity . This increases the battery life of Move up to 30 days and of Roam up to to 70 days (clearly on standby). To restart music playback, you need to press the power button on the speakers.

The latest addition only affects iOS users : in the playback screen the equalizer settings are now visible ; bass, treble and loudness can be adjusted. To access EQ adjustments from the Now Playing screen, simply tap the volume bar and press the settings button on the right side. The same feature will also arrive on the Android app in the coming months.
Sonos has finally announced that support for Amazon Music Ultra HD and Dolby Atmos Music .