Sony announces Venice 2, its new full-frame cinema video camera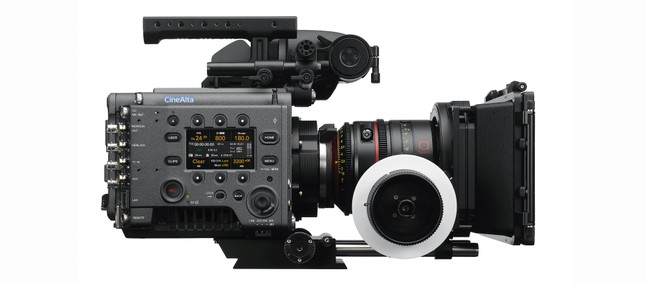 Sony presented CineAlta Venice 2 , high-end digital film camera which, compared to the previous generation launched in 2017, offers new functions, a compact design, internal recording and the possibility to use two different sensors : the new 8.6K Full-Frame (8640 x 5760 ) , or the Venice original 6K sensor . As on the previous version, we still find the double ISO base 800 / 3200, integrated 8-step ND filters and color science, highly regarded for natural color rendering skin, and compatibility with a wide range of lenses, including Sony's native PL and E-mount models that support adapters for a wide range of lenses.
CineAlta Venice 2 supports numerous types of shooting , including Full Frame, Full Frame Anamorphic and Super 35 mm, all at a minimum resolution of 4K. Thanks to the large oversampling offered by the 8.6K sensor, images shot with Venice 2 have reduced noise and contain more information in 2K or 4K productions. Accordingly, the camera is also suitable VR, In-Camera VFX and Virtual Production configurations , delivering an immersive experience and lifelike images, especially when used in conjunction with Sony's large, high-contrast Crystal LED displays.

Thanks to the direct feedback received from the production community, Venice 2 has been designed with a lighter and more compact body than the previous model . Although 44 mm smaller and approximately 10% lighter, Venice 2 chassis supports internal X-OCN recording and Apple 4K Pro Res 4444 And 422 HQ without the AXS-R7 recorder. Other improvements based on user feedback include:
4K output with LUT applied
Optimized 3D LUT processing to improve image quality
EI changes directly when applied to the S-Log3 outputs
Control of LUT / ASC-CDL via Ethernet / Wi-Fi
Custom Zoom Operation ( Full Frame recording with display 17: 9 / 16: 9)
Ethernet connector moved to the side of the operator assistant
Output connector 12 V 2-pin Lemo
Internally installed microphone
The user-selectable acquisition resolution of the 8.6K image sensor allows you to shoot in different modes, including:
8.6K : 3: 2 a 30 fps Full Frame
8.2K: 12: 9 in 60 fps Full Frame
5.8K : 6: 5 anamorphic 48 fps Super 35
5.8K: 17: 9 a 90 fps Super 35
For added flexibility, the Venice 2 chassis offers the unique interchangeable function of the image sensor block. The body of the camera automatically detects the sensor and starts up without requiring firmware changes or reinstallations. The original 6K sensor supports higher frame rates.
The Venice 2 body takes advantage of the new high speed 6.6 Gbps AXS-A1TS card 66 for 8K registration at 60 p. Existing AXS memory card readers, including AXS-AR3 via Thunderbolt 3 interface, are compatible with the new media. In addition, the Venice 2 user interface is the same as the original model but incorporates some improvements.
Venice 2 with 8.6K sensor will be distributed starting from February 2022 and a version with the 6K sensor pre-installed will be released in March 2022. In addition, Venice 2 can be used with the Venice extension system using the existing 6K sensor, while a latest generation extension system for the 8.6K sensor should be released at the beginning of 2023.