Spotify, the lyrics of the songs finally arrive in Italy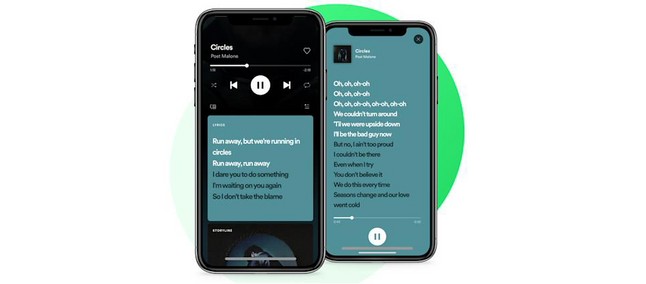 After a fairly long test phase in the United States and other countries, it is finally arriving in Italy one of the most anticipated features of Spotify , the lyrics of the songs . Made in collaboration with Musixmatch , with which there had already been a collaboration in recent years, this function allows you to read the lyrics of the songs while listening, in an interactive and synchronized way.
Lyrics is coming up on "most" of the songs on Spotify (an exact percentage is not mentioned), both for users who use the app for free, and for premium subscribers. The update now puts Spotify on par with other streaming apps, including Apple Music, which offers similar functionality since 2019, and YouTube Music.
With this new function, the listening experience will be even more engaging, stimulating deep connections with the songs and artists, via the lyrics.
To view the lyrics in real time, in sync with the song, just swipe with your finger while playing through the Spotify app. The text can also be shared , by clicking the appropriate "Share" button at the bottom of the screen , select the part you are interested in and choose the external platform.
From desktop, just click on the microphone icon on the "Now Playing" bar while the song is playing. Also in this case the text of the song will scroll in real time. The feature is also available on TV apps by opening "Now Playing View" on a song and clicking the "Lyrics" button. Once activated, the lyrics of the song will be shown on the screen.
The Lyrics function of Spotify is available on iOS devices, Android, desktop, Playstation 4 and 5, XBox One and on Android TV, FireTV, Sky, Comcast, Rock and Samsung and LG TV.