Star Wars after Eternals, Cholé Zhao to direct Kevin Feige's film | Rumor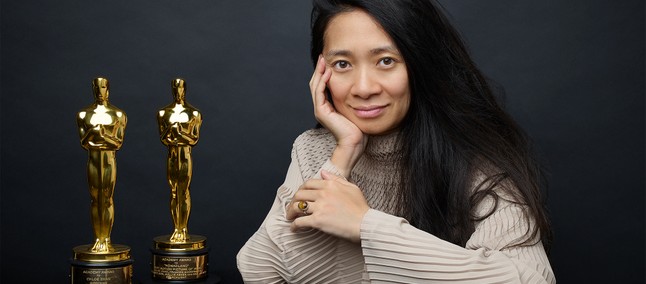 After the two Oscars for Nomadland and having completed Eternals, the new chapter of phase 4 of the MCU, the multifaceted director Chloé Zhao could be called to direct the new movie set in the Star Wars universe and produced by Kevin Feige , president of Marvel Studios. Speculations and indiscretions in this regard are not unpublished and were also fueled by the same statements released by the director, who in some recent interviews made no secret of being very tied to the work of George Lucas.
No explicit confirmation of an ongoing project, though. Now the hypothesis is back current with new revelations bounced on the net by One Take News . Chloé Zhao would be very close to signing the contract to direct the film – according to some sources the agreement has already been signed. Officializing the collaboration would only be a matter of time. At the moment it is difficult to predict the release in cinemas. It is known – Disney had reconfirmed it in July last year – that three more Star Wars films are in the pipeline, with a production postponed by a year due to the pandemic and the first to be released in 2023.

Not yes knows exactly when Feige's film will be released, but recently there has been talk of a possible delay in the start of filming for Star Wars: Rogue Squadron, directed by Patty Jenkins (director of Wonder Woman and Wonder Woman 1984) and originally intended for 22 December 2023. It cannot be ruled out that the "slot" left empty by Rogue Squadron may be occupied by Feige's film with Zhao as director.
The collaboration between Chloé Zhao and Lucasfilm is a likely hypothesis. It shouldn't be surprising, in fact, the interchange of professionals between all the brands (Star Wars and Marvel in the first place) that converge in Disney. Pending confirmation, Zhao has to deal with the not entirely exciting results achieved with Eternals, appreciated more by the public than by critics (see 46% on Rotten Tomatoes) and with below expectations at the box office. Meanwhile, Star Wars fans can console themselves with The Book of Boba Fet, available from 29 December on Disney +.