Starship SN20, the ignition of all 6 Raptor engines is epic! | Video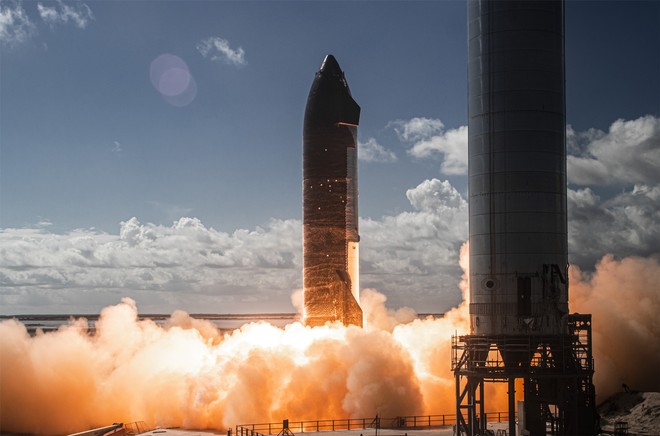 The installation on Starship SN of the 6 Raptor engines that will soon allow or later to complete the first orbital flight and only last Friday did the first and important static ignition test take place, which for the first time involved all the units at the same time.
the Super Heavy first stage.

Tec nology 29 Oct
L he test area has shown that it can withstand the thermal and structural stress of as many as six units, which we recall are of two distinct types. Three Raptor engines are standard and intended for operation at sea level, while the other three are RVac (Raptor Vacuum), i.e. optimized to work in space. They differ from the standard Raptor by the presence of a larger nozzle and are regeneratively cooled. This solution allows to increase the specific impulse in the absence of oxygen.
More than three engines had never been turned on with the previous suborbital tests and the achievement of this objective makes the first orbital test increasingly imminent, which unfortunately remains closely linked to the environmental assessment of Starbase by the FAA (Federal Aviation Administration), still underway as explained some time ago.
At this point the operation could take place by the end of the year, but we cannot exclude even a delay to the first months of 2022. Elon Musk himself finally said he was satisfied with the static test and did so by commenting on the short video shared by NASAspaceflight on Twitter, showing the most emotional moment. We propose it to follow.
Good static fire with all six engines!

– Elon Musk (@elonmusk) November 12, 2021