Subaru Solterra, the electric SUV will debut in November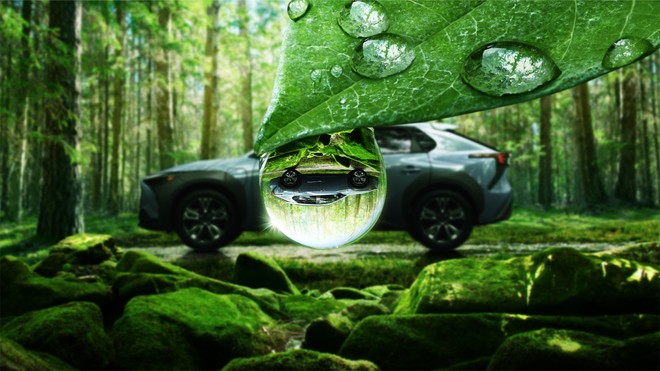 Subaru is preparing to unveil the its new Solterra electric SUV. The Japanese manufacturer will hold the World Premiere of this model on next 11 of November . The announcement of the presentation was in the air. Yesterday, Toyota unveiled more details on the bZ4X, its electric SUV. We know that the two battery-powered cars are the result of a joint effort and therefore it was expected that Subaru would soon be able to say something more about its model. Now, finally there is also a date.
VERY SIMILAR TO THE BZ4X

What should we expect? The manufacturer had already released some first images of Solterra that had made it clear that its look will be very similar to that of the model from Toyota. Only a few small changes are expected at the front and a little more. The interior should also have few differences. On the technical front, Subaru did not anticipate anything except that its model would have four-wheel drive.
Given the very close relationship with Toyota's SUV , the technical specifications are likely to be very similar. We remind you that the bZ4X will be offered in two versions: one with a single 71 kW electric motor and one with a double engine of 160 kW. The battery has a capacity of 71, 4 kWh. In less than two weeks we will know a lot more but it would not be too surprising if the Subaru SUV had the same powertrain.

The electric SUV, however, will be marketed in the course of the 2022. It should also arrive in Italy since this model has appeared on the Italian site of the Subaru house. The name is certainly particular. In this regard, it is recalled that the car manufacturer had said that Solterra is the union of the words "Sol" and "Earth" which clearly identify the Sun and the Earth. This model will be very important to the manufacturer as it will be his first electric 100% car. It will be interesting to discover its contents and the real differences with the Toyota model.