Subaru, Toyota and Mazda: alternative fuels to save the endothermic
Subaru, Toyota and Mazda: alternative fuels to save the endothermic
17 November 2021 23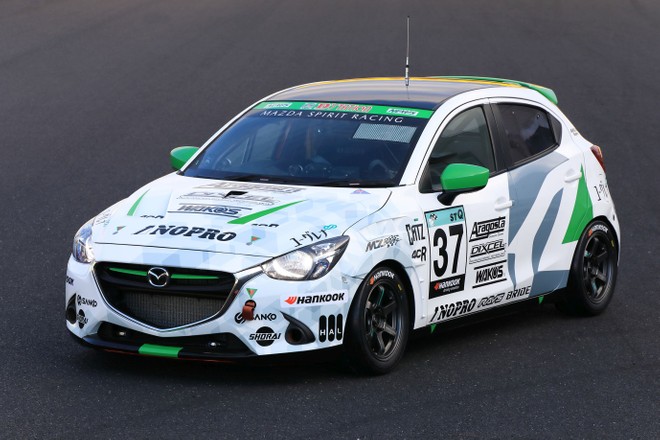 There are several car manufacturers who are heading straight for the electrification of their range of cars. There are others, however, who think that endothermic engines should be "saved ", still having a lot to say in the future when combined with more sustainable fuels.
Kawasaki, Subaru, Toyota, Mazda and Yamaha jointly announced their commitment to develop alternative fuels for internal combustion engines. These companies will pursue three initiatives to carry out this commitment: they will participate in races using zero-emission fuels, they will explore the use of hydrogen engines in two-wheelers and other vehicles, and they will continue to compete using hydrogen engines.
ALSO HYDROGEN ENGINES
Regarding the first point, Mazda believes it is important to offer customers various alternatives to achieve the goal of carbon neutrality. For this reason, it is investing not only in electrification but also in initiatives in the renewable fuel sector, such as next generation biodiesel .
This is a fuel based 100% organic obtained from used cooking oil and microalgae fats. This biodiesel has the advantage of being able to be used on cars already in circulation without the need for an intervention to operate the engine. In addition, it can be safely distributed through existing regular filling stations.
For Mazda, biodiesel can play a major role in promoting carbon neutrality. To demonstrate the goodness of this solution, the Japanese manufacturer participated in the Super Taikyu Race series which took place on the Okayama International Circuit from 13 to the 15 November. The manufacturer took to the track with a car (Demio) equipped with a conventional Skyactiv-D 1.5 diesel engine powered by the new biodiesel mentioned above, called "Susteo" and supplied by Euglena.

For all 94 laps of the race, the power unit with the new fuel always offered maximum performance. All this, Mazda points out, without any modifications to the engine to adapt to the new biodiesel. From next year, Mazda will participate in all the events of this racing series always with the aim of demonstrating the goodness of the new biofuels.
Subaru and Toyota, on the other hand, have plan to have two new vehicles on the track during the Super Taikyu Race season 2022 powered by synthetic fuel . These are cars based on the Subaru BRZ and the Toyota GR 86. As regards, however, the use of combustion engines fueled by hydrogen in the world of two wheels, Kawasaki and Yamaha will work together to develop a specific engine. For some time, however, these two companies have been working on this technology.
Kawasaki has been working since 2010 on the technology of production, transport and use of hydrogen. Yamaha, on the other hand, is already working on hydrogen-powered engines. Honda and Suzuki are expected to participate in this project in the future. And on the third point, that is, on competitions using hydrogen-powered engines, Toyota has been collaborating since 2016 with Yamaha, Denso and others reality to develop a hydrogen engine.
He has already raced several races with a car equipped with this unit. Now, the Japanese brand also intends to participate in the Super Taikyu Race in Okayama through a vehicle registered by ORC ROOKIE Racing, obviously equipped with a hydrogen-powered engine.