Tablets and Chromebooks in decline, the push of the pandemic is over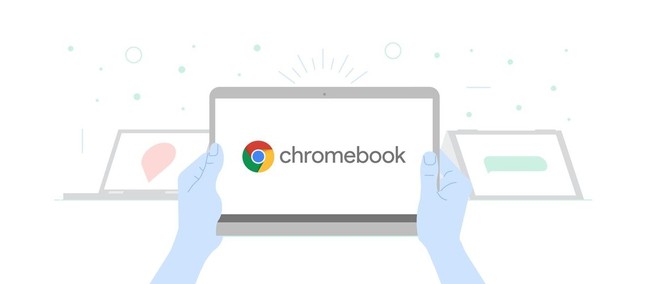 The golden period seems to have ended for tablet, Chromebook and PC . After several quarters of strong growth – v. Q2 data 2021, for example – there are the first, widespread minus signs on the market, which highlight how demand is now saturated, satisfied in the period of the full pandemic and now in a physiological decline . The data are reported by two authoritative sources – Canalys and IDC – and, although the numbers do not always coincide, they agree on one aspect 100%: we have entered a new phase characterized by a generalized decline .
THE SITUATION IN THE THIRD QUARTER 2021
Canalys analyzes the market from a rather broad point of view, including desktop PCs, laptops, tablets and Chromebooks, while IDC focuses only on Chromebooks and tablets. As we said, the discourse changes little. In a nutshell:
considering the entire sector , there was a decrease by 1.9% (Canalys) with 122, 1 million devices shipped
to offset the negative trend of Chromebook and tablets are the good results of the PC sub-sector
Lenovo leads the market with 24, 5 million units shipped, up 4.1%
Apple is second , also 'it is growing (+ 4.6%) and 23, 1 million units (Canalys)
HP (3a) and Samsung (5a ) fell by 5.7 and respectively 15, 9 percentage points (Canalys)
Dell, fourth, grows by 26, 5% (Canalys)

the tablet market undergoes a contraction of between 9.4% (IDC) and 14, 9% ( Canalys)

Apple is in first place , stable for Canalys, + 4.6% for IDC (respectively 14, 6 and 15, 2 million iPads shipped)
Samsung is second, but down (- 11, 1% (IDC) – – 20% (Canalys)
follow Lenovo and Amazon (reversed depending on whether Canalys or IDC data are read), the first positive (about + 2%), the second negative (decrease between 13, 3% (IDC) and the 45% (Canal ys))
Huawei is in sharp decline, between 45, 9% (IDC) and 51% (Canalys)

the Chromebook market follows the same trend as tablets, with – 29, 8% on an annual basis for IDC and – 37% for Canalys

Chromebooks remain in any case with a positive sign if we compare the data from Q3 2021 with those of Q3 2019 (pre-pandemic)
Lenovo leads the market, but drops between 10% (IDC) and the 21% (Canalys)
in the top 5 there are no positive signs for Canalys: HP, Acer, Dell and ASUS suffer sharp contractions, averaging – 36, 9%. IDC ranks Samsung (5a), the only one with a + sign, even if narrow ( +0.2%)
To consult the complete tables published by the two analysis companies, we recommend that you take a look to the data above and to the two links in SOURCE and VIA.