Tazzari, many news at EICMA: new Minimax range and Zero 4 Buggy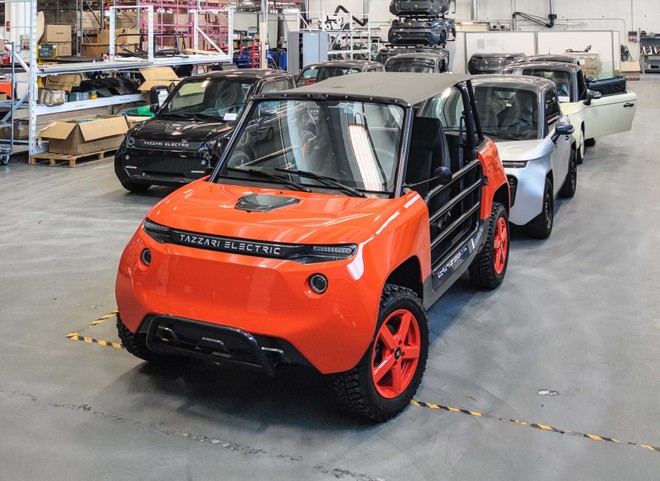 At the EICMA appointment 2021 to be held in Miano from 25 to the 28 November, Tazzari will present its new range of electric vehicles which will be composed of the Zero 4 Buggy, Minimax models 45, Minimax 80 and Minimax Cube. The manufacturer has also anticipated some first details on the characteristics of these new battery-powered cars.
NEW MINIMAX QUADRICYCLE

Let's start with the new Minimax range, ultra-compact electric vehicles designed for urban mobility. Tazzari has developed several variations. Minimax 45 is a light quadricycle L6e which in Italy can already be driven by 14 years of age as long as you have an AM driving license (maximum speed of 45 km / h). Minimax 80 , on the other hand, is a heavy quadricycle L7e which can be driven by the 16 years with the B1 driving license or from 18 years with driving license B (maximum speed of 80 km / h).
For the realization of this range, Tazzari paid great attention to safety. The cars have a sturdy steel supporting frame and a braking system with ABS. Although precise details have not been communicated, the Minimax can be chosen with batteries of "Standard" and "Big" capacity. The glass sunroof is standard, as is the heating.

Minimax vehicles can be configured with or without doors , in tempered glass for high resistance and visibility, easily removable and with integrated opening windows. In addition, the cars have a key-less system.
For professionals there is also the Minimax Cube , a commercial electric vehicle available in both Van and Pick-Up versions. An ideal vehicle for urban transport. The Zero 4 Buggy will also make its debut at EICMA which, as a coma, makes the name clear it is a sort of buggy equipped with an electric motor. The manufacturer describes it as a new "fun to drive" product dedicated in particular to the maritime and retro-classic areas. It will always be a heavy quadricycle offered with batteries of two different capacities.
Finally, Tazzari makes it known that the Zero EM2 Space will be released from the range and will still remain available to other manufacturers under assembly and production licensing.