TCL shows a 75 "265Hz 8K LCD
TCL shows an 8K LCD from 75 "to 265 Hz
17 November 2021 8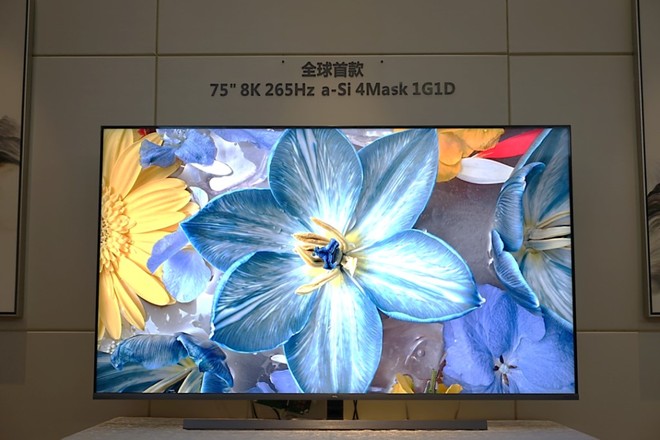 TCL presented a 8K LCD from 75 " with an update frequency of 265 Hz , surpassing the specimen from 240 Hz shown by AUO. The prototype, built by the subsidiary China Star Optoelectronics Technology (CSOT), is the result of a combination of various technologies. It starts with the transistors made with a design that takes the name of 1G1D , acronym of 1-gate 1-drain, a solution used to simplify the fabrication of the substrate and its components.
A substrate was used for the screen at 265 Hz a-Si (amorphous silicon) , one of the solutions available together with IGZO (Indium Gallium Zinc Oxide). The latter is generally considered preferable due to its characteristics, such as the possibility of creating large substrates and low consumption (del 30% approximately). The previous 8K prototype from 85 "to 120 Hz not by chance exploited an IGZO substrate. Having increased the refresh rate with an a-Si substrate is therefore a remarkable result since usually the use of IGZO guarantees better performance even if a higher costs.
The application of 1G1D technology to the so-called a-Si "backplane" made it possible to achieve a high refresh rate while reducing the complexity in the manufacturing process , as the number of transistors needed to control the pixels decreases. This results in reduced costs and other benefits, such as a larger aperture ratio without compromising response time, a key feature for operating at 265 Hz. It is thus possible to drive the screen without losing brightness.
The panel used in the 75 "is a H-HVA , i.e. a high transmittance CSOT VA LCD, capable of passing the 10% more light (coming from the backlight) than the previous 8K prototype at 120 Hz. The contrast ratio is typical of a VA panel: CSOT declares 5. 000: 1. Obviously, the listed features are mainly useful as a test bed for the development of increasingly advanced panels: we will hardly see a TV with these specifications on the market shortly.